Transform and Upgrade Your Kirkland, WA, Kitchen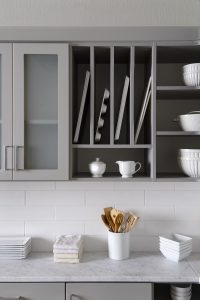 Your kitchen is a huge factor in your home's value. If yours is cluttered and unsightly due to a lack of storage space, it's time to contact the experts at Creative Closets. For more than a decade, we have been helping homeowners in the Kirkland, Washington, area upgrade their residences with kitchen pantry storage solutions, and we are eager to work with you next.
Our Kitchen Pantry Organizers
At Creative Closets, our goal is to help you design a kitchen pantry that truly meets all your unique needs and preferences. In addition to custom kitchen pantry shelves and cabinets, we also offer functional accessories such as wine racks, spice racks, storage for cans, and slide-out baskets. All our cabinets, doors, drawers, and shelves can be customized, including your choice of 32+ unique color options to match your vision. Our drawers and doors are also available in various front styles, such as flat panels, shakers, raised panels, and more.
Our Design Process
Whether you have an exact idea of what you want your kitchen pantry to look like or need some guidance, our expert design team is here to help. We will start by scheduling a complimentary consultation with you. We will use 3D software to create a rendering of your current space and show you how it can be upgraded with our kitchen pantry organizers.
Let's Get Started
Are you ready to learn more about our kitchen pantry storage solutions? Contact Creative Closets today and get one step closer to a beautifully organized kitchen in your Kirkland, WA, home.