The Best Garage Cabinets In Kent
Get your new garage cabinets with a trust-worthy professional!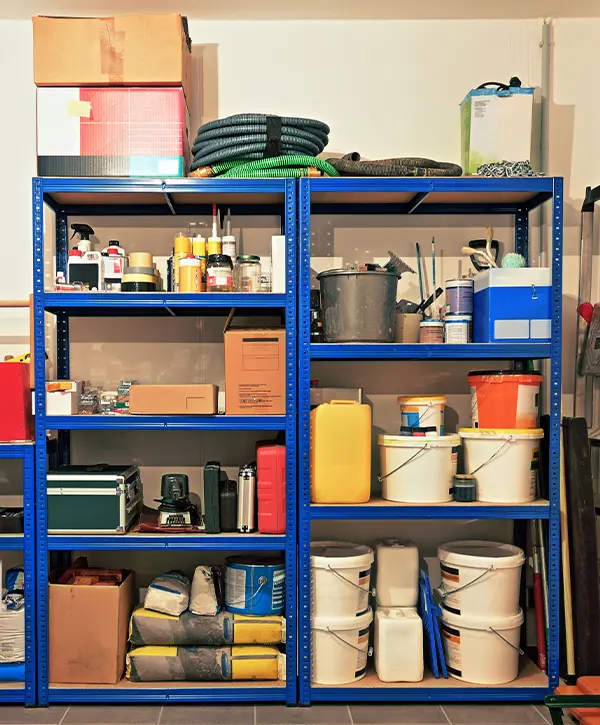 Garages can be a mess. They're that one home space where every family member wants to have space to store their stuff. Kids have basketballs all over the floors, cleaning suppliers are scattered all across the garage, and the tools you used last Saturday are probably hiding under a pile of rags somewhere. We understand that pain. And we have a solution.
Everyone wants to have a tidy garage but also doesn't want to waste too much time organizing it. That's where our garage cabinets come in. 
Our top-of-the-line cabinets are designed to help you maximize storage space while leaving the garage looking attractive. We customize them to perfection, so you don't have to worry about buying pre-made options that don't suit your space.
The designer sales person took accurate measurements and provided 3d drawings. Installers were respectful and polite and installed with care. Highly recommend. Only wish the gold hardware was more gold than they actually are.
Let's Customize Your Garage Cabinets In Kent And Beyond
Our garage cabinets in Kent are designed to help you organize your items, free up space for other activities, and make the most of your living area. We have a wide range of sizes and styles to suit any space, so whatever your needs may be, we can customize our products to meet them.
Take advantage of our:
Contact us to schedule an in-home appointment with our designer who will measure your space and create the perfect garage cabinets for your space!
What Features Do Kent Homeowners Want for Garage Storage?
We can customize your garage storage units to include a variety of features. Some popular choices for Kent homeowners include the following.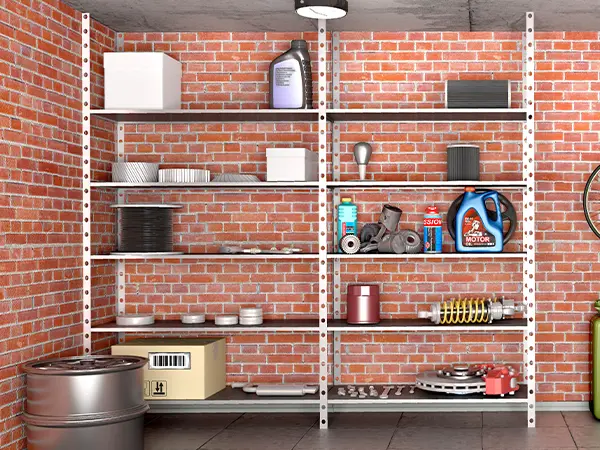 Cabinets in the garage with shelves that can be adjusted provide great flexibility. You can adjust the height of each shelf to fit items of varying sizes, such as your power tools, cleaning supplies, or even kid's toys. This flexibility ensures that you utilize all the space available in your cabinets.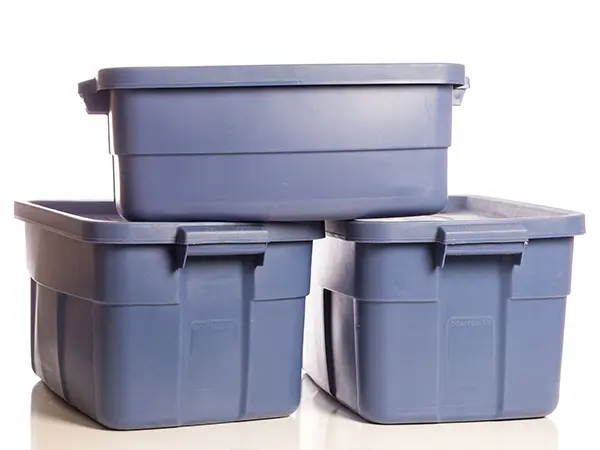 Storage Boxes and Baskets
Storage boxes and baskets will help you group similar items together and find them easily whenever needed. Whether it is screws, nails, gardening tools, hoses, toys or cleaning supplies, using these storage options will make it easier to locate your belongings in no time.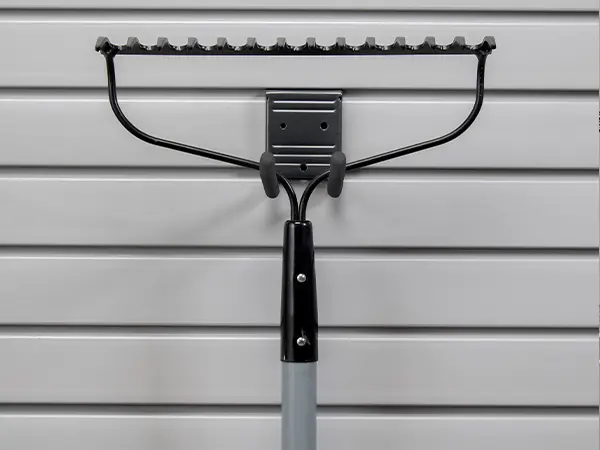 Hooks are a great way to keep your items off the floor but always visible, allowing you to easily reach for that screwdriver or hammer. These hooks aren't just for your tools, as they can be used to keep bikes, hoses, and even your tennis rackets off the floors.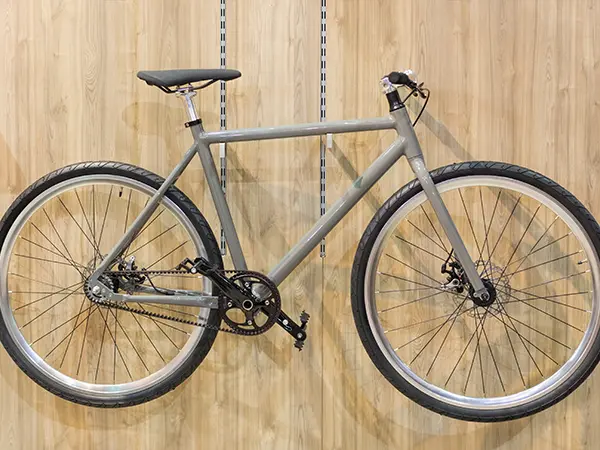 Sport racks are a great solution for sports enthusiasts. They are designed to store and organize various types of sporting equipment, such as bikes, rackets, paddles, and more. By securely mounting your sports equipment on dedicated racks, you can keep them organized, within reach, and protected from damage.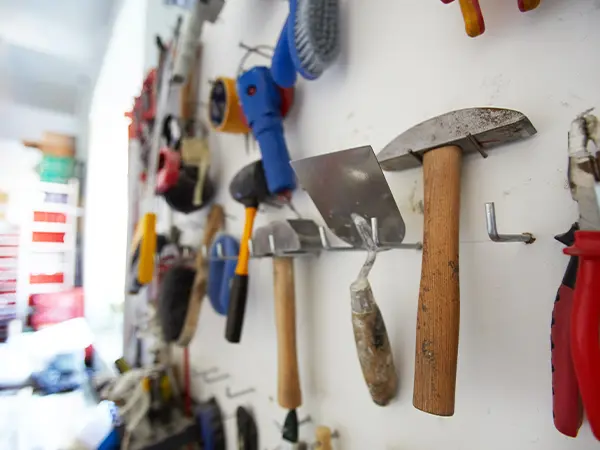 Having accessible tools is crucial for DIY enthusiasts. Garage cabinets with tool racks offer specific areas to hang everything from a Philips screwdriver to a garden shovel. With the tools organized in a designated area, you can find the necessary tool quickly whenever needed for a project.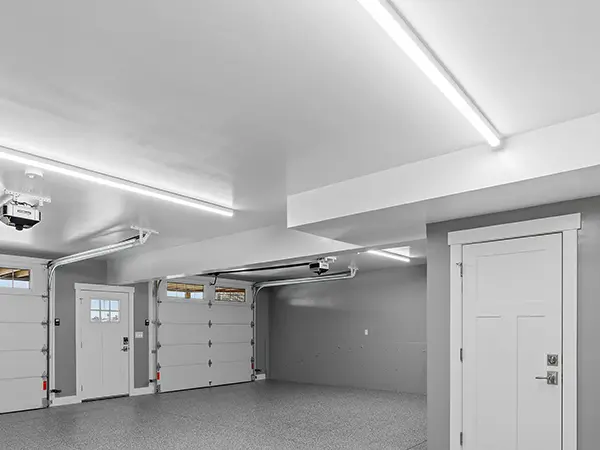 Adding integrated lights to garage cabinets can greatly improve functionality and safety. They help illuminate the workspace and make it easier to find items in darker corners, whether you're working on a project or just retrieving something from the cabinet.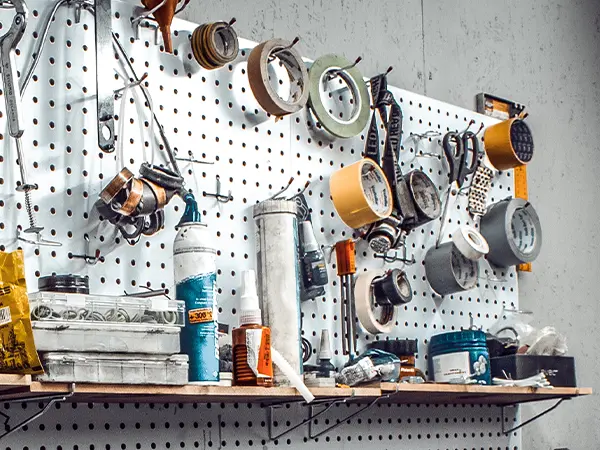 Slatwall systems provide a storage solution that is both highly customizable and flexible. By attaching different hooks, shelves, small baskets, and boxes to the Slatwall panels, you can easily adapt and reconfigure your storage layout as your needs change. This feature enables you to maximize your storage while ensuring that your items are easily accessible.
For DIY enthusiasts and hobbyists, having a dedicated workbench in the garage is a dream come true. Garage cabinets often have the option of including a sturdy and functional workbench. With a roomy surface and storage drawers, a workbench makes for an ideal spot to work on your crafting or home improvement projects.
Our work is backed by many of your neighbors!
Whether you live in Kent or the surrounding areas, you're guarantee to love our complete service. You'll receive top-quality craftsmanship and a reliable service, just like your neighbors did!
Broc and the installers were great! Very professional and attentive. Our experience with them was great and we love our closet and the shelving installed in our garage.
They did an amazing job designing the closets to what we needed and installing on time! We are return customers since we first worked with Tim in 2015. We have gotten closets installed by other popular closet companies out there and Tim's team by far has been the most professional and value for money. Thank you!
Understanding Garage Cabinets Cost In Kent
At Creative Closets, our goal is to provide Kent homeowners with the highest quality garage cabinets that are customized to meet their needs and budget. We're ready to sit own and discuss all your options, so you can find something that fits your price range without sacrificing quality or design.
Here is a table that displays the costs and numbers related to our past garage storage projects.
| Garage Storage Project | What's Included | Price |
| --- | --- | --- |
| 20' Wall Of Cabinets & Workbench | Pewter cabinets, full-lenght handles, 10+ separate storage areas | $7,000 |
| Workbench & Slatwall Panel | Tall cabinets, workbench with top + bottom cabinets, Slatwall tool storage system | $9,000 |
| 22' Full Wall Cabinets & Slatwall | Tall cabinets, Slatwall system, workbench with cabinets and drawers, overhead storage | $11,000 |
We know that your garage isn't like everyone else's. All of our past amazing customers had different needs and desires when it came to using their garage space. That makes the cost for every project different. Let's examine the factors that can increase or decrease the garage cabinets cost in Kent, WA.
The cost of your garage cabinets depends on their size and configuration. Customizing larger or more complex cabinets can be more expensive than standard options. Additional features such as workspaces, compartments, overhead space, and unique design elements can add to the cost.
An example of our past project was installing custom cabinets for $3,500. These cabinets were mounted on a 20′ wall, had full-length handles, more than 10 storage areas, and a pewter finish.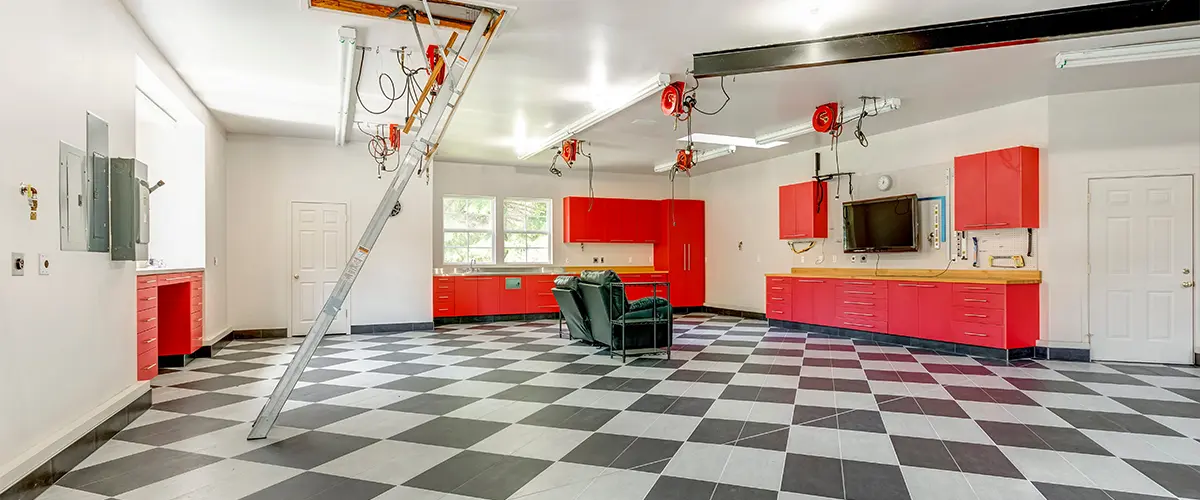 Customizing your garage cabinets to fit your specific requirements and preferences may result in additional costs. Features like adjustable shelves, integrated lights, multiple bins and boxes, or overhead storage can improve functionality, but they can also increase the final price.
For a price range of $8,500 to $9,000, we can set up high cabinets that have a workbench and a Slatwall tool storage system. The total cost may vary depending on the dimensions of the cabinets and the workbench. If you prefer a bigger setup that contains overhead storage racks and cabinets above the workbench, expect to pay up to $11,000.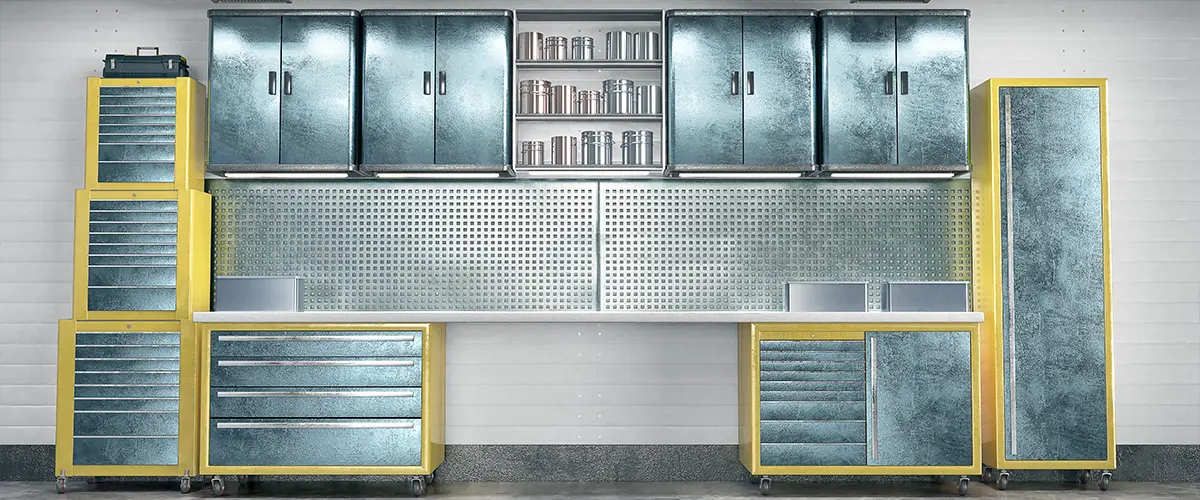 The choice of finish and design details can impact both the aesthetics and the cost of garage cabinets. Simple and minimalist designs tend to be more budget-friendly, while intricate detailing, decorative hardware, and premium finishes like veneers or custom paint can increase the overall cost.
At Creative Closet, we offer a variety of finishes to match your design ideas, including options like Maple, White, Lava, Basalt, Granite Powder Coated, and Pewter.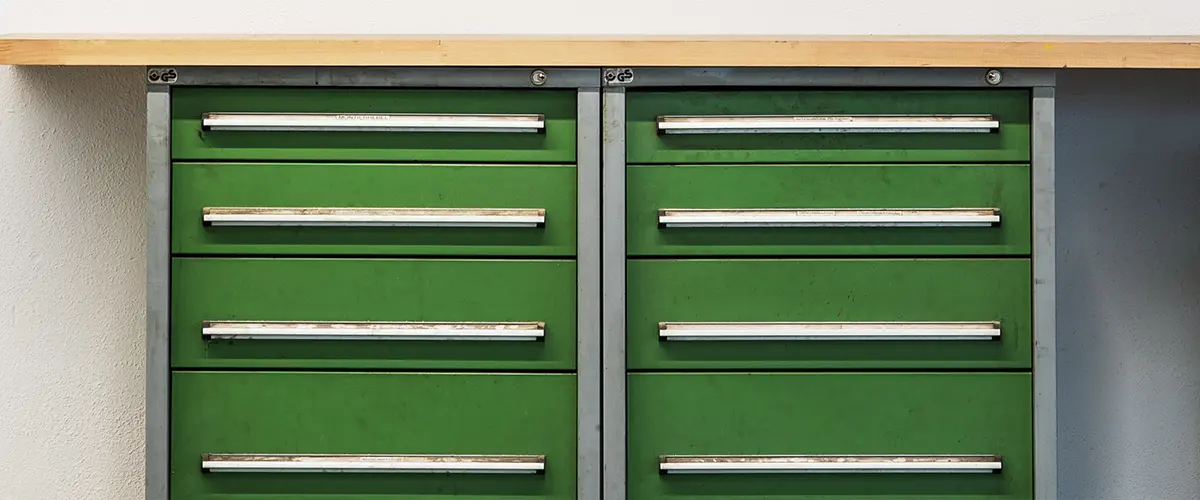 The cost of installing garage cabinets may be affected by how complex the installation process is. Several factors, including the condition of the walls, electrical requirements for lighting, plumbing needs, or the level of customization, could lead to higher installation charges. When planning your garage cabinet project, it's essential to consider these factors.
At Creative Closets, we're committed to completing your garage cabinet installation in a single day, regardless of its complexity. It's just one of the services that won the heart of our Kent customers in the past.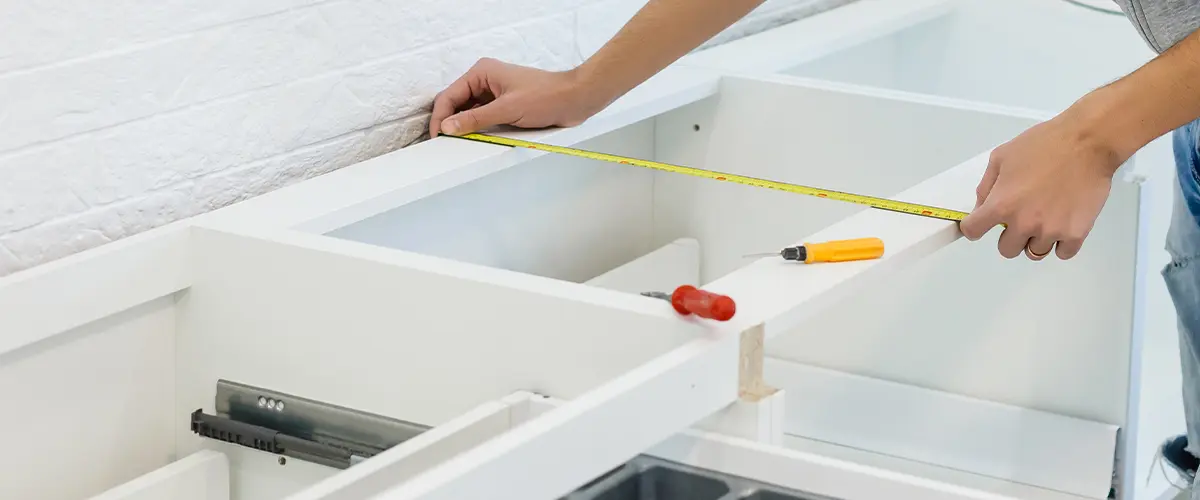 Here's How Everything Goes...
What Makes Our Kent Garage Cabinets So Popular, You Ask?
We want to do more than throw some random garage cabinets your way. That's why we're focused on three key elements designed to give you the best bang for your buck.
Our cabinets are equipped with fully integrated backings and hinges that keep all items securely in place. You can have confidence that your walls will be protected from scratches or damage caused by items stored inside.
Our finishes have a thermal-fused laminate construction, which ensures that they are highly resistant to everything from fading to peeling. These coatings are designed to withstand the test of time, and we provide a lifetime warranty to give you even more peace of mind.
Our cabinet shelves are sturdy and 1 inch thick, able to hold up to 100 pounds of weight without buckling or warping. These shelves are ideal for storing heavier or seasonal items, but you can always use them for the day-to-day items that you need to store in your garage.
Common Garage Cabinets Questions
Exceptional experience!! I had a very specific objective with two master closets, a pantry, and a garage shelving system. I'm very very happy with the quality of work, the team that worked with me through each stage of the process, the timeliness, and the outcome that is both functional and beautiful to look at!! 🙂 Highly recommend!!
Keeping Garage Items Off The Floor For Decades
Our goal is to ensure your garage is a source of pride, utilizing every available horizontal and vertical space effectively. 
With Creative Closets, you have the freedom to select the precise storage solutions that suit your needs. We take your preferences and garage usage into account, customizing everything to align with your practical and aesthetic preferences.
When you choose Creative Closets, you benefit from:
Want The Best Garage Cabinets In Kent, WA?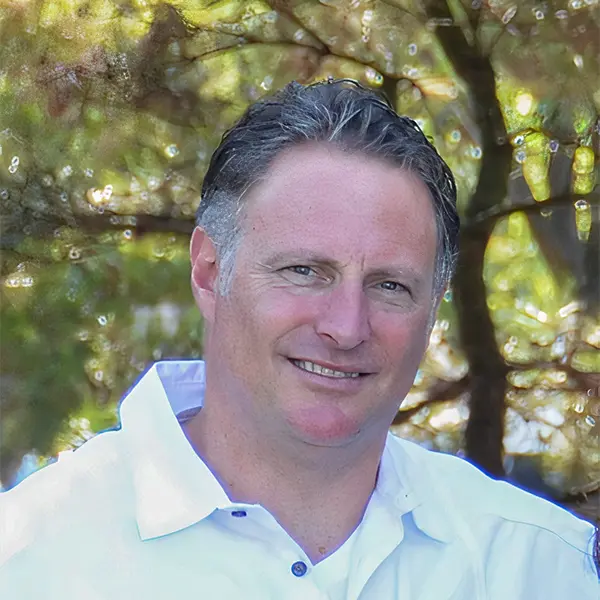 Have an organized and functional garage that suits your needs by taking control of its organization today. Call us at (425) 428-5073 to get the best garage cabinets in Kent, WA, or get a call-back by clicking the button below!