The Best Closet Organizers In Kent
Tired of dealing with a cluttered and disorganized closet? You know what to do!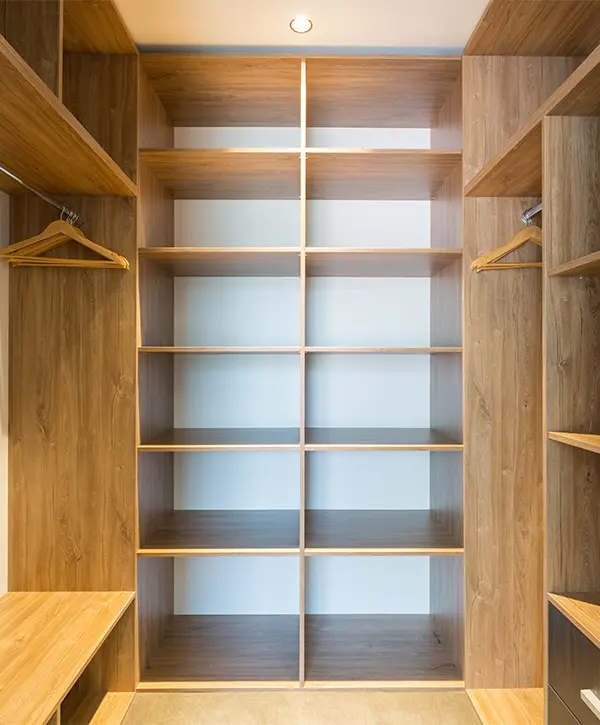 Imagine entering a beautifully organized closet where everything has its place, and finding your favorite outfits becomes a breeze. At Creative Closets, we specialize in creating custom closet solutions that maximize storage space and transform your daily routine.
Experience the joy of having a personalized closet system that reflects your unique style and meets your specific storage needs. Our expert designers will work closely with you to create a customized solution that enhances your home and simplifies your life.
We had a fantastic experience with Creative Closets! Jerry did our initial consultation and we loved how thorough he was with our design process. 
It was so helpful seeing product samples in person and we loved the 3D computer design that he came up with on the spot. It really helped us picture what we were ordering. The office was great about scheduling and keeping in touch throughout our process. Josh did our install and we couldn't have been happier with how it went! 
He let us know when he was on his way and arrived right on time. The installation was organized and seemed to go very smoothly, even with my kids underfoot and getting in his way! One of the pieces arrived with a small ding from the manufacturer and Josh not only pointed it out, but he assured us that a new piece was already being ordered. 
I can't speak highly enough about our experience with Creative Closets and would strongly recommend them if you're in the market for a custom closet!
Create A Home For All Your Belongings
Experience the luxury of savoring your morning coffee without the frustration of searching for your favorite shoes, clothes, ties, jewelry, or purse.
At Creative Closets, we take the time to understand how you utilize your space and cater to your family's organizational needs. Our custom closet organizers enable you to optimize every inch of your home, making the most of every corner.
Benefit from time and energy savings with our unique custom closet organizing experience, which includes:
Discover the delight of a clutter-free, well-organized space that effortlessly complements your style and simplifies your daily life. Contact us today for your complimentary wardrobe analysis.
What Are The Types of Closet Organizers You Can Get In Your Kent Home?
Consider using closet organizers to make your space more organized and efficient in Kent, WA. We offer a range of options, from closet drawers to storage bins that can transform your closet into a well-organized paradise. Let's explore the world of closet organization and find the ideal solutions for you.
Discover the diverse range of options available and let Creative Closets help you maximize your space, banish closet clutter, and make the most out of your living quarters in Kent.
Here's What Your Neighbors Love About Us!
Kent households are now clutter-free and more organized, and we've helped people achieve that! Here's what your neighbors say about working with Creative Closets.
I used Creative Closets for our garage cabinets. They came out quickly to give me a quote. They were super professional and responsive. They followed up before the install date with all the details I needed. My installers did a fantastic job and went out of their way to make sure I was happy. The best value and service! Cannot recommend enough.
I highly recommend Creative Closets! They were extremely responsive, easy to work with, accommodating & professional. We had several closets in our home built out as well as our kitchen pantry. On the day of install they had a large crew show up and got the project done fast. Everything is sturdy and high quality. We are very happy with our service from start to finish.
Breaking Down Closet Organizers Cost In Kent
At Creative Closets, we strive to make the closet of your dreams more accessible and affordable. With pricing based on your home's needs, you can enjoy the freedom of custom closet organizers without breaking the bank.
If you'd like to know what to expect in terms of overall project costs, the table below is a good place to start.
| Closet Type | Size | Average Price |
| --- | --- | --- |
| Walk-in Closet | 20' x 20' | $9,500 |
| Reach-In Closet | 8' Long | $2,000 |
| Kids' Reach-In Closet | 8' Long | $2,800 |
The price of each closet system is influenced by a series of variables. We've listed all of them below so you'll get a clear picture of what lies ahead.
The size of your closet is a key factor in determining the cost of organizers. Larger closets generally require more materials and labor, resulting in a higher price point. Consider the dimensions of your closet when estimating the overall cost.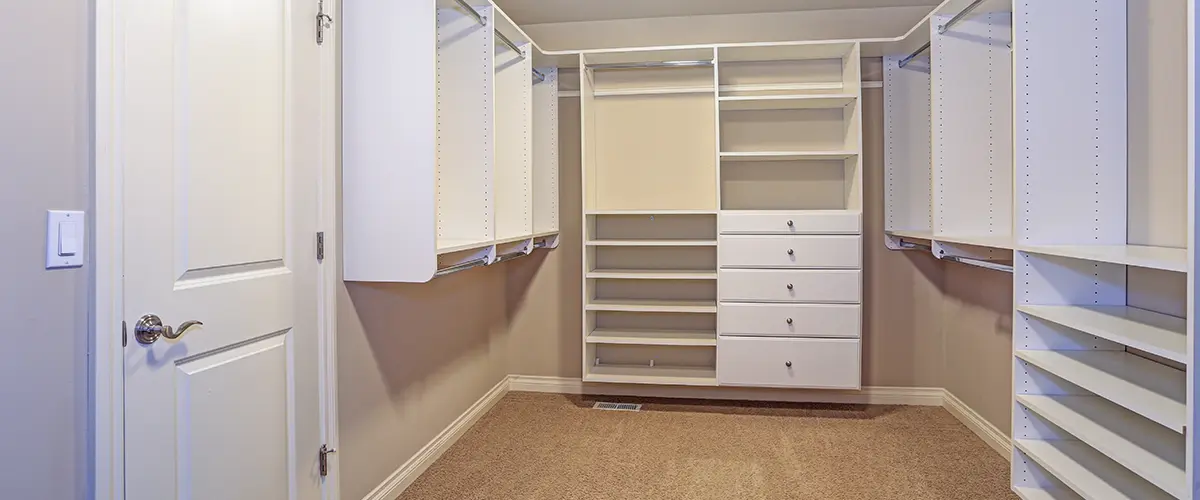 The extent of customization you desire also impacts the price of closet organizers. Custom-built solutions tailored to your specific needs tend to be more expensive than pre-designed or standard options. While customization offers optimal space utilization, it comes at a higher cost.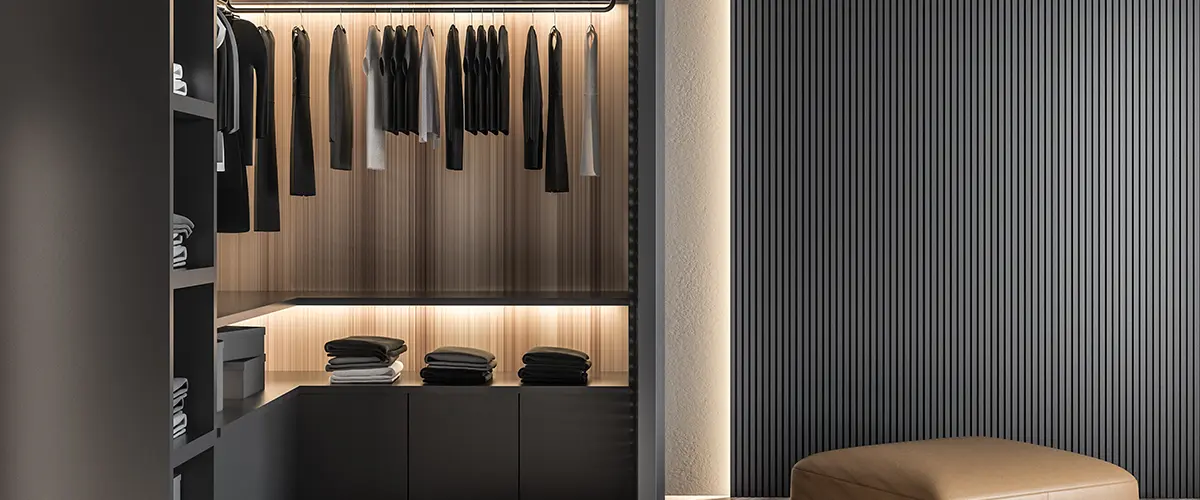 The choice of materials used in your closet organizers can significantly influence the price. High-quality materials like solid wood or premium laminates generally come with a higher price tag, offering durability and a luxurious aesthetic. Opting for budget-friendly materials can help reduce costs while still achieving an organized and visually appealing closet.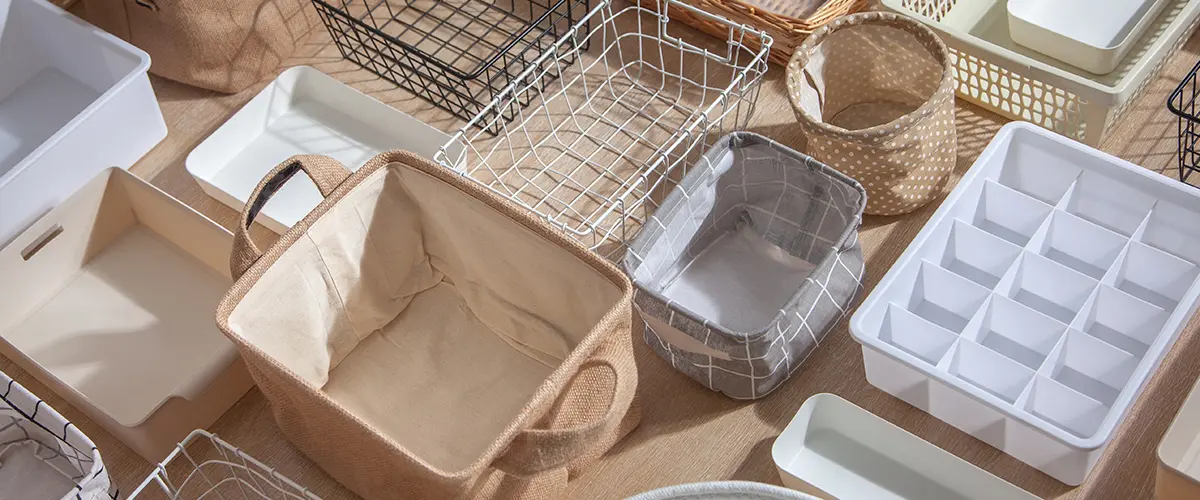 Hiring professional installation services for your closet organizers incurs an additional cost. While a DIY approach may seem cost-effective, professional installation ensures proper fit, structural integrity, and a seamless result. Evaluate the value of professional expertise and the time it can save you in the long run.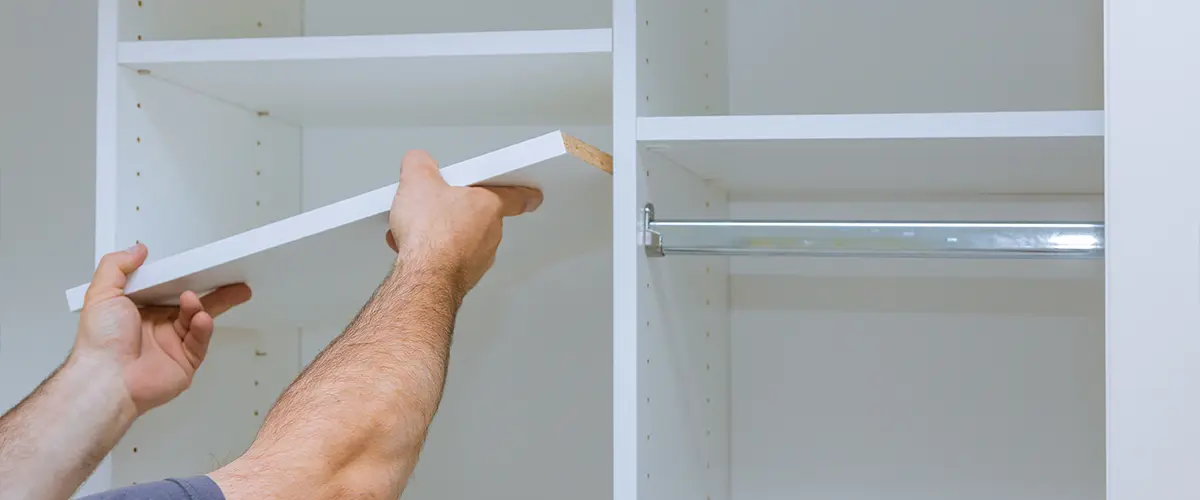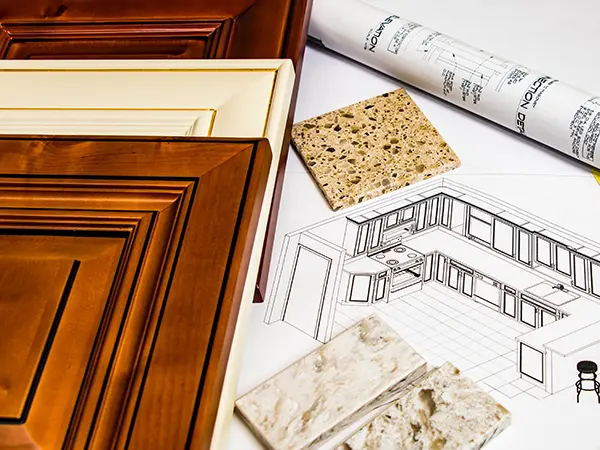 Let's find out what exactly do you need and schedule a consultation.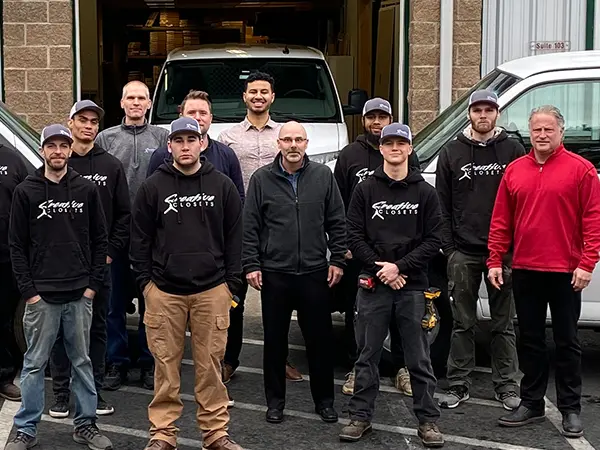 We start installing your closet organizers while keeping you in the loop at all times.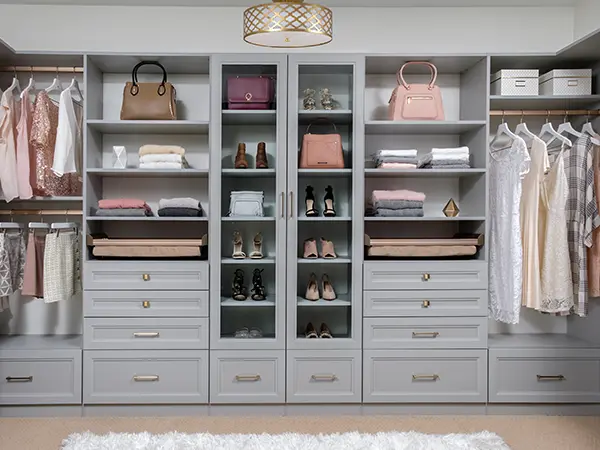 Take advantage of an organized closet and start saving time on cleaning the house!
Here's How Everything Goes...
I found Creative Closets on Thumbtack and from the onset, they were very responsive. I worked with the lead designer, Jerry who was highly professional and very patient with me walking me through different designs until we landed on a final design I felt comfortable with that was also within my budget. Caleb, the installer, was very thorough and responsive. I love my new closet and will be recommending this business to anyone in need of a custom closet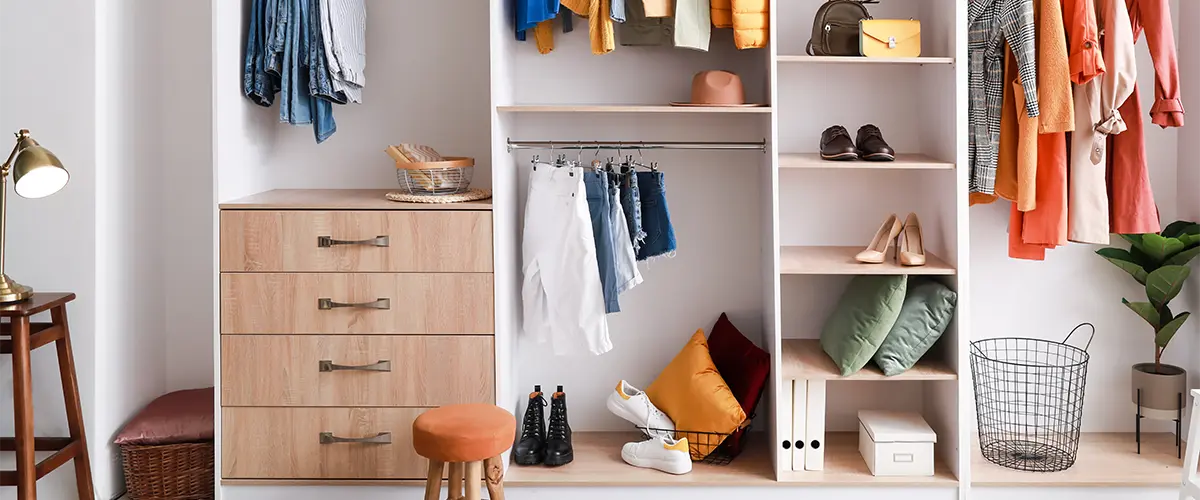 A Few Perks of Working With Creative Closets
Unlock the full potential of your closets with Creative Closets, where we believe in personalized solutions that cater to your unique needs. Your home is a reflection of your individuality, and our dedicated team is committed to providing a tailored experience that transforms your closet into an organized haven.
During a convenient 60-to-90-minute appointment, we will collaborate with you to prepare a customized closet design, handpick the perfect materials and accessories, and ensure your financing plan aligns with your budgetary goals.
When you choose us, you:
Keep Your Items In Check With Custom Closet Organizers In Kent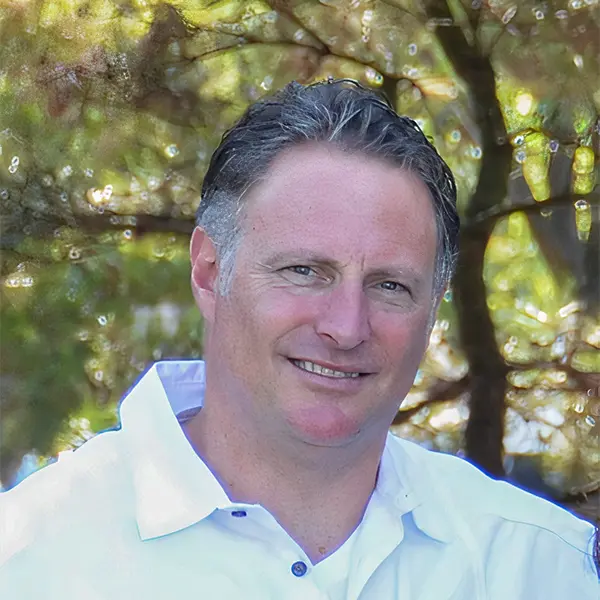 From tailored designs to efficient installations, we are committed to providing you with the highest level of craftsmanship and customer satisfaction. Take the first step towards transforming your closets and call us at (425) 428-5073 or request a thorough consultation by clicking the button below!