The Best Closet Designer In Kent
We can design any custom storage space, from entryway cabinets to complex garage storage.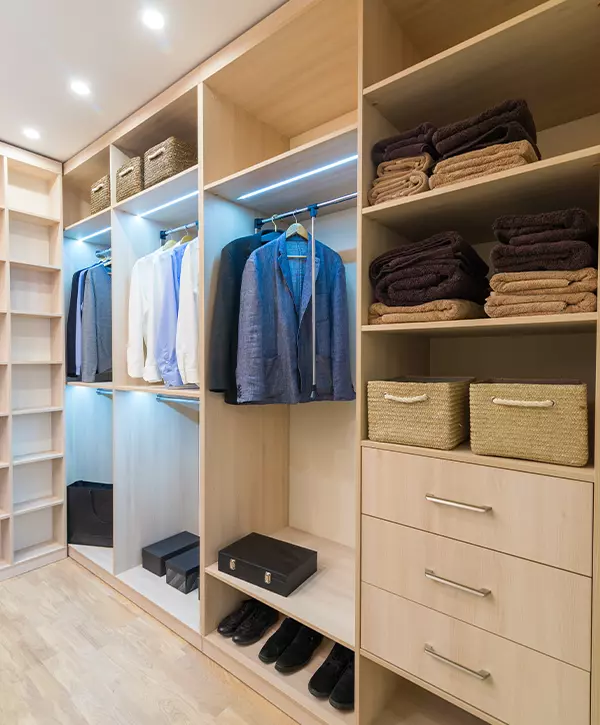 Without the assistance of a professional closet designer, creating your own closet design can be overwhelming. You may encounter difficulties utilizing the available space, organizing efficiently, or staying up-to-date with the latest design trends. This can result in wasted time, ineffective use of space, and a less-than-ideal closet that does not meet your needs and desires.
At Creative Closets, we are committed to providing top-notch closet designing services in Kent. Our objective is to simplify your life by offering personalized closet solutions catering to your functional requirements while enhancing your daily routine.
I have 5 of my closets designed and installed and couldn't be happier! Everyone was friendly and they did a wonderful job. I'm so glad I redid my closets it has made such a difference for living in a small space.
Have A Talented Closet Designer Visit Your Renton Home
Have A Talented Closet Designer Visit Your Renton Home
When you choose Creative Closets, you gain access to our talented team of experienced closet designers who are dedicated to delivering exceptional results. We understand that the process of designing a closet can often be overwhelming, which is why we strive to provide a stress-free experience.
With our talented team of closet designers, you can enjoy:
Get in touch with us today to start a transformative journey with the top closet designer in Kent. Let's work together to design a closet that not only meets but surpasses your expectations, bringing a feeling of organization and peace to your home.
Benefits Of Having A Kent Closet Designer
By working with a professional closet designer from Creative Closets, you can turn your Kent home into a well-organized and stylish haven. We recognize the specific difficulties that homeowners encounter with closet design and are available to demonstrate the advantages of relying on an experienced Kent closet designer.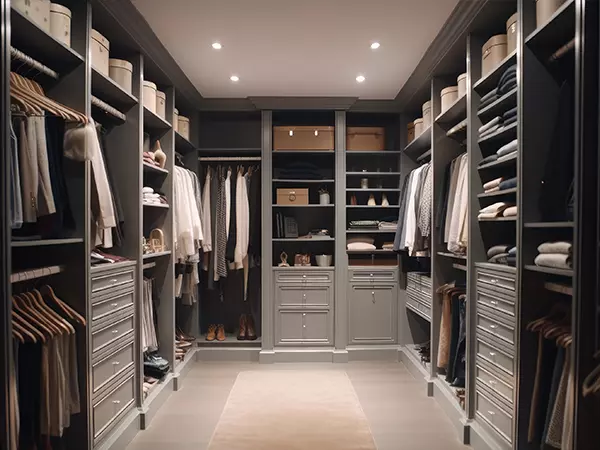 A professional closet designer in Kent can help you make the most of your closet space. They are skilled in using every part of the closet efficiently, so nothing is wasted. By applying clever solutions and strategic designs, they can increase storage and functionality, even in small spaces. You'll be amazed at the difference it makes.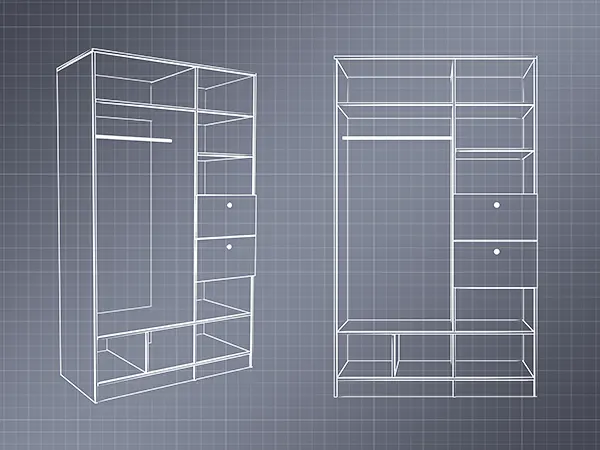 By selecting a Kent closet designer, you will receive a tailored experience. An expert designer will listen to your individual lifestyle, storage needs, and style preferences carefully. They will create a customized solution that precisely matches your criteria, resulting in a closet that reflects your personality and improves your daily routines.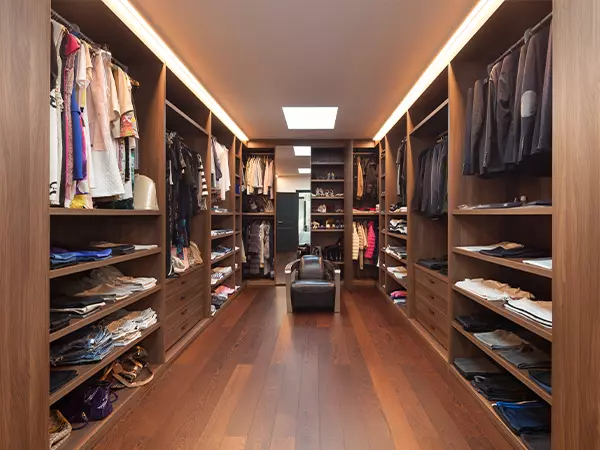 A closet designer in Kent has years of experience and knowledge about the industry. They keep up-to-date with the latest trends, techniques, and storage solutions that are innovative. With their design skills and expertise, they can provide guidance throughout the process, giving you valuable insights and suggestions to create a closet that is both functional and visually appealing.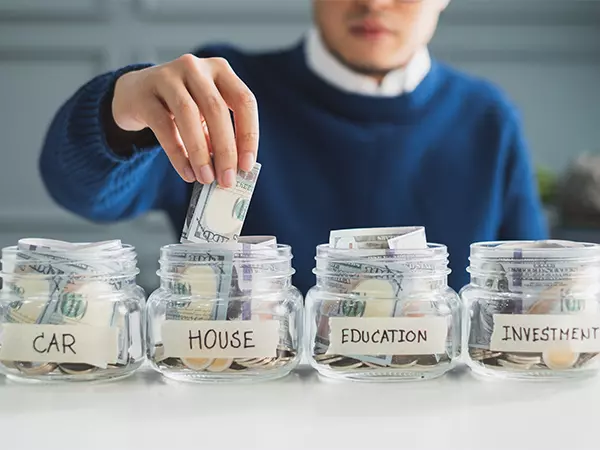 If you're finding it difficult and time-consuming to design your own closet, consider hiring a Kent closet designer for assistance. These professionals will manage all the complex aspects of the project, starting from the preliminary consultation up to the installation, making everything smooth and hassle-free.
Our closet designers are truly amazing, bringing a combination of creativity, expertise, and meticulous attention to detail that results in stunning and highly functional closet designs tailored to your unique needs.
Hear What Our Kent Customers Have to Say
Gain insight into the exceptional experiences of our valued customers as they share their journey of working with Creative Closets and the remarkable transformations that our custom closet designs have brought to their homes.
Amazing experience working with Jerry. Super professional and efficient. Had our designs locked and loaded in an hour.
They have been throughly professional and have been super responsive. From design discussion to installation, everything was seamless. Very happy with their work.
Optimal Collaboration With Your Kent Closet Designer
Working with a closet designer offers you an opportunity to transform your closet into a functional and trendy space. To ensure effective communication of your ideas, we have some tips to help you collaborate smoothly with our designer for a successful design process.
Communicate Your Preferences
In order to customize your new closet system, it's essential to have honest and open communication with your closet designer. It's important to share your storage challenges, lifestyle, and preferences with them, along with your goals and expectations for the project. The more details you provide, the easier it is for your designer to understand your specific needs.
In order to help your closet designer understand your preferences correctly, it is recommended to share any design ideas or inspirations that you may have. This can include collecting images, magazine clippings, or online examples that showcase the aesthetics, storage solutions, or organizational features that you desire.
Collaboration is essential to getting the best results when working with a closet designer. It's important to listen to their expert advice and share your ideas with them. They bring valuable experience and can suggest practical and innovative solutions that you may not have considered. Approach the process as a partnership to achieve the best possible outcome.
If you have any doubts or questions about the design or installation process of your closet, don't hesitate to ask your designer for help and clarification. Ask for more information about aspects of the design, materials, functionality, or any other areas that you're unsure about. Doing so will enable you to fully understand the project and foster an open, collaborative relationship with your designer.
Stay Engaged And Involved
It is important to actively participate in the design process of your closet to ensure that it meets your needs and preferences. This involves reviewing design concepts promptly and giving timely feedback to the closet designer. Your participation will assist the designer in making progress efficiently.
Remember that you hired a professional closet designer because of their expertise in creating functional and beautiful storage solutions. Trust their recommendations and guidance for the best possible outcome for your new closet design.
We can design any storage space for your home, from stylish kitchen pantries to customized linen cabinets. And we do it all in the comfort of your own home.
Showcasing Our Stunning Closet Design Transformations
Explore our portfolio of past projects, featuring a collection of images that highlight the remarkable transformations we have achieved with our custom-designed closets.
Average Closet Designer Cost In Kent
The table below shows you what you can expect in terms of closet designer cost in Kent.
| Item | Price |
| --- | --- |
| Min Cost/Closet | $250+ |
| Average Cost/Closet | $350+ |
| Max Cost/Closet | $450+ |
At Creative Closets, we know that closet design can be expensive for homeowners in Kent. That's why we're dedicated to providing top-notch closet design services that are affordable for everyone, regardless of their budget.
We offer a free initial consultation where we provide a detailed design and pricing package for your dream closet. This does not require any upfront financial commitments. After the meeting, we will email you the design for free to give you the time to consider it without any pressure.
An Easy Process To Design Your New Closets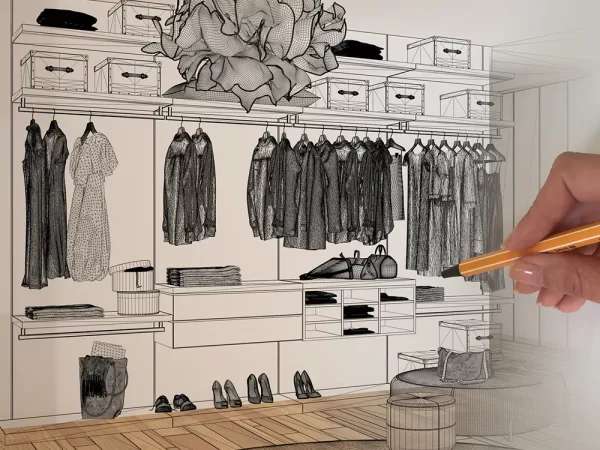 Our designer will visit your home, collaborating with you to design your new closet, and provide you with a complimentary design via email.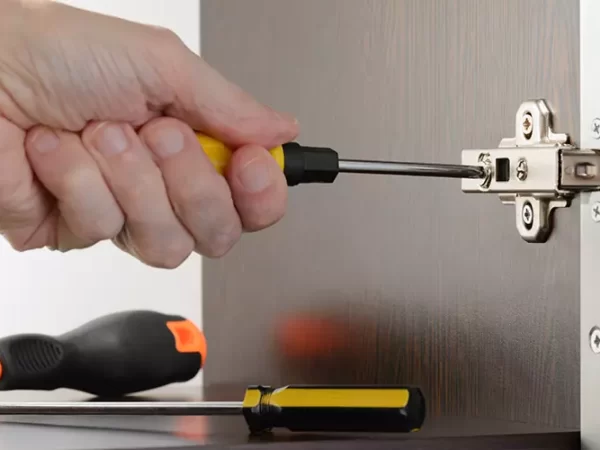 Should you decide to proceed with us, our skilled crew will swiftly install your new closet system in just one day, minimizing disruption to your daily routine.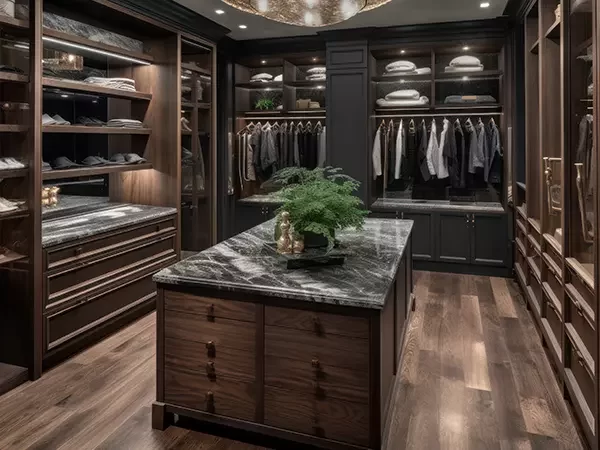 With our lifetime workmanship warranty, you can confidently enjoy the beauty and functionality of your new closets, pantries, or garage cabinets, knowing they are built to last for years to come.
Here's How Everything Goes...
The cost of building a custom closet depends on factors such as its size, complexity of design, quality of materials, and desired features and accessories. For instance, a walk-in closet that measures 20 feet by 20 feet and includes multiple accessories would cost around $10,000.
At Creative Closets, working with our designers is a collaborative and seamless experience. We begin with an initial consultation where we discuss your storage needs, style preferences, and goals. Our designers will offer their professional insight, taking into account your lifestyle and storage requirements.
During the consultation, we'll provide you with a free package containing design and pricing information, enabling you to envision your dream closet.
Once you approve the design, our team will handle the installation process for a smooth and efficient transformation. Throughout the process, our designers will provide quality customer service, answer any questions you may have, and address any concerns to ensure your satisfaction.
We'll take measurements of your closet and develop a personalized design for you, complete with adjustable shelves, shoe racks, and other storage options. Our 3D software will showcase the layout, finishes, color schemes, and other important details. Following the meeting, we'll send you the design for free via email so you can review it at home.
Looking For The Best Closet Designer In Kent?
We use advanced 3D software to bring your closet design to life and give you a detailed visualization. Our expertise in organizing your closet ensures maximum utilization of space that is both functional and visually appealing.
Our team of professional closet designers offers several benefits, such as:
Get Your Complimentary Kent Closet Design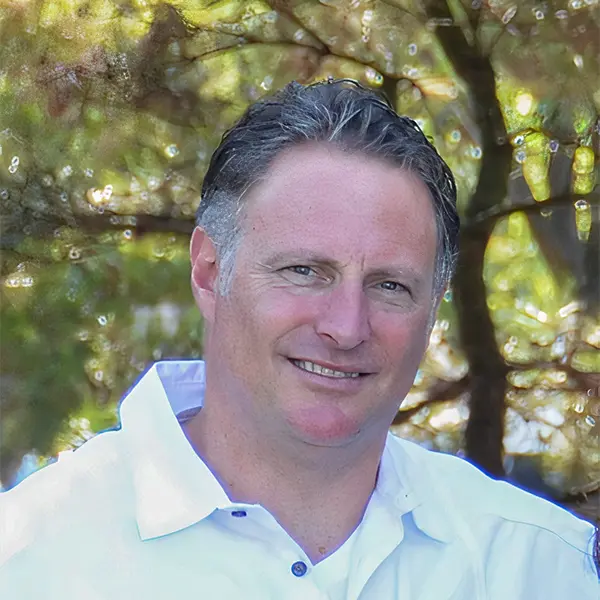 If you want a well-organized and beautiful space, you've come to the right place. Click the button below or call us at (425) 428-5073 to schedule a personalized consultation with our expert team.
We will help you bring your vision to life and create a functional and visually pleasing storage solution that will make your home a better and more organized place.