The Best Walk-In Closets In Issaquah, WA
Transform your bedroom into an organized haven with the most exquisite walk-in closets in Issaquah, WA.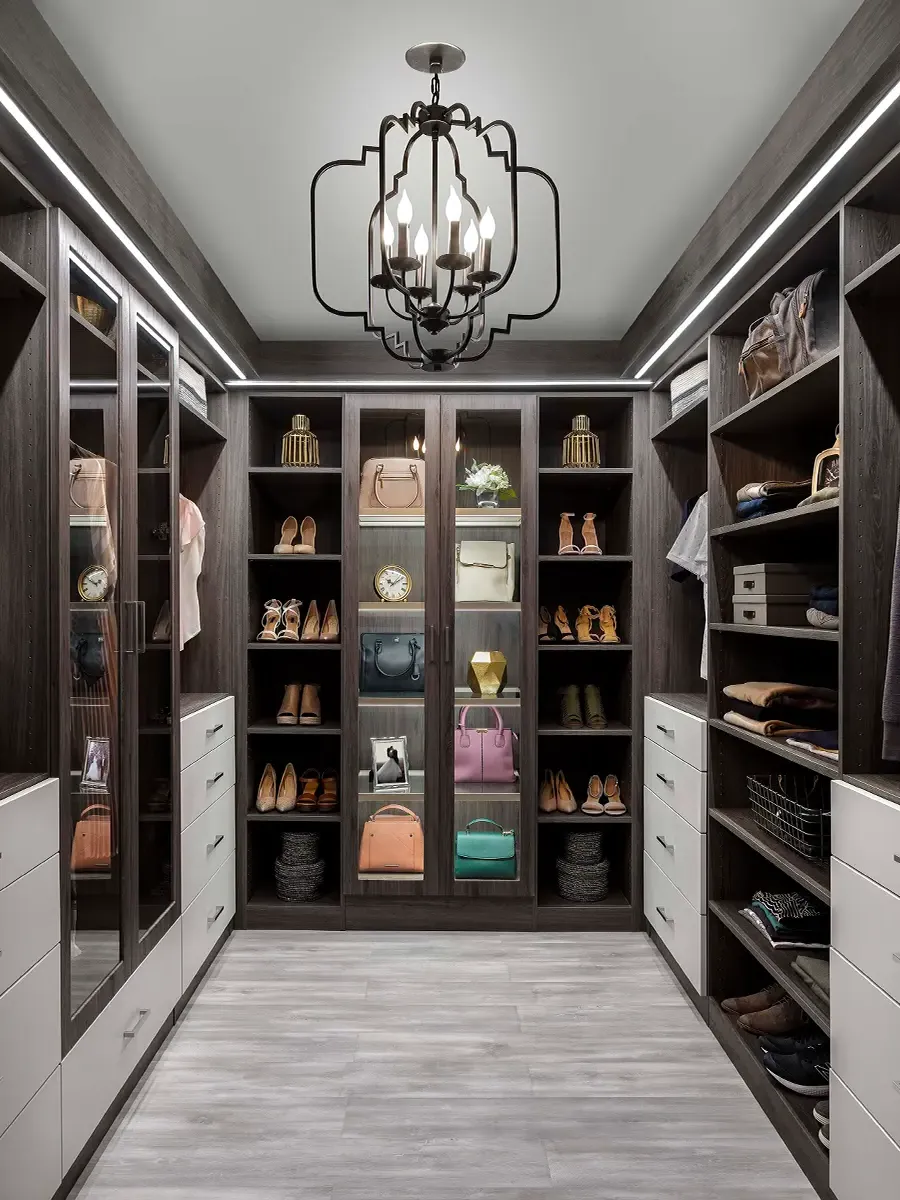 Imagine waking up to a world of possibilities, stepping into a spacious, organized closet that effortlessly reflects your style and personality. Say goodbye to the frustration and embrace the joy of starting your day in a well-designed space that inspires and uplifts you.
At Creative Closets, we believe in the transformative power of a custom walk-in closet. Our team of experts is dedicated to crafting a stylish haven that perfectly caters to your needs and aesthetic preferences. Let us create a sanctuary that sparks joy and sets the stage for a truly remarkable day.
From the making an appointment for in person design to installation, creative design was professional and prompt. They were able to explain step by step to me and it was a breeze to customize the closets as I wanted! Also, the closet installation comes with Life time warranty which is a plus! Thank you so much Creative Closets!
The Perks Of Working With Issaquah's Closet Pros
With our unwavering commitment to quality and personalized approach, we at Creative Closets ensure to transform your ordinary space into an extraordinary oasis of style and functionality that stands unparalleled in Issaquah, WA.
With our walk-in closets, you can enjoy the following advantages:
Don't let your storage dreams just be dreams. Contact us at Creative Closets today. Our team of professional designers is eager to work with you to craft a custom walk-in closet that doesn't just meet your needs but surpasses them.
Common Features In A Issaquah, WA, Walk-In Closet
At Creative Closets, we truly believe that a beautifully designed walk-in closet goes beyond mere storage. It's a true reflection of your unique style, a haven of organization, and a masterpiece of functionality.
Our commitment to crafting exceptional walk-in closets for Issaquah homeowners shines through in the carefully selected elements we offer. Each element is thoughtfully designed to enhance not only the functionality and aesthetics of your closet but also your overall experience.
Get ready to experience the joy of impeccable organization with our divided drawers. These drawers keep your clothes, accessories, and essentials neatly compartmentalized, putting an end to the frustration of searching for items in a sea of clutter.
Elevate the elegance of your walk-in closet while efficiently storing seasonal items and accessories. Our stylish storage boxes not only complement your closet's design but also help maintain order, creating a sense of sophistication and tidiness.
Our specialized racks keep your ties and belts impeccably organized and easily accessible, so you can effortlessly choose the perfect accessory for your outfit.
Keep your jewelry pieces accessible and organized with our jewelry organizers. Whether you prefer bar bracelets or dangling earrings, Creative Closets' organizers will keep your precious items secure in style.
Enjoy an effortless dressing experience with our slide-out mirrors. Our full-length mirrors give you a complete visual of your ensemble, making it easier to put together the perfect look.
Get ready for an unparalleled folding experience with our custom-crafted folding stations. Our stations are designed to enhance your productivity, allowing you to fold items quickly and efficiently.
Our specialized pants rack allows you to store and organize your trousers in an organized, easy-to-reach manner. With this feature, you don't have to worry about rummaging through a disheveled pile of clothes just to find the right pair of jeans.
Showcase your unique style with one of our modern scarf racks. Our special racks are designed to keep your scarves and other items in place, giving you an effortless access whenever you need them.
Let your shoes shine with our easy-to-install shoe fences and organizers. These organizers keep your footwear accessible and in pristine condition, allowing you to easily pick the perfect pair for any occasion.
Our valet rods make outfit organization a breeze. With this feature, you can easily lay out your entire look in one place for an effortless dressing experience that saves time.
Our premium hanging rods allow you to hang clothing and other items in a neat, organized manner. Perfect for keeping your outfits wrinkle-free and easy to access.
The perfect combination of style and practicality, our hampers provide you with a convenient way to store and organize your laundry. Keep your clothing neat and tidy while also giving your closet a polished look.
At Creative Closets, we're more than just a closet company — we are an end-to-end storage solution provider. If you're based in Issaquah, WA, and dream of a walk-in closet that is a true reflection of your style and needs, reach out to us.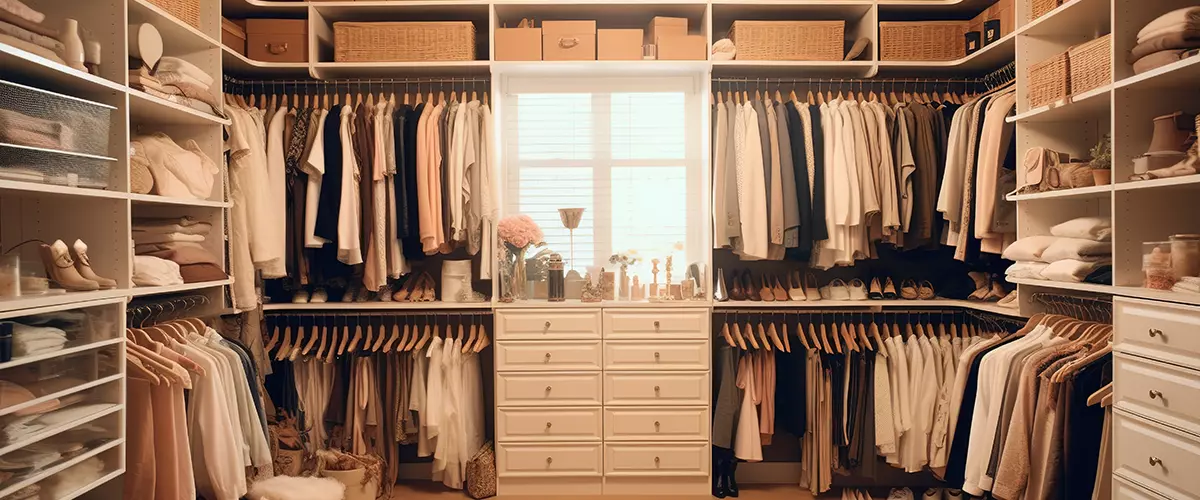 Learn Why Issaquah Homeowners Love Us So Much
Nothing speaks more about our commitment to quality and customer satisfaction than the testimonials from our esteemed clients. Here's what Issaquah homeowners have to say about their experience with Creative Closets and the transformations we've made in their homes.
The assemblers were courteous and professional, they were neat, and did a great job assembling cabinets in my living room. They answered all my questions also. The quality of the material is also better than the usual offerings at other places.
Amazing experience from start to finish! The cost was very reasonable and the quality of the cabinets/work was exemplar. Jordan was very efficient with installation. If you are looking to get a custom closet installation done, don't waste your time comparing various companies…just go with Creative Closets.
Walk-In Closets Cost In Issaquah, WA
Concerned about the cost of a custom walk-in closet? Don't worry! At Creative Closets, we believe luxury should be accessible to all. We offer different pricing options to fit various budgets, ensuring your dream closet becomes a reality. Let's explore the cost details for walk-in closet installations in Issaquah, WA.
Closet Size
Features Included
Quoted Price
Most Expensive Item
6' x 9'
Long hanging section, Double hanging section, Adjustable shelves, Drawers
$4,375
Drawers: $1,000
20' x 20'
Upgraded color (Licorice), Multiple double hutch units (Hutches), Multiple accessories, Angled shoe shelves
$9,367
Multiple double hutch units: $4,000
12' x 6'
Custom height to fit under the window, Adjustable shelves for shoes, 24" deep material with lower doors to conceal the safe
$3,645
Doors
*Please note that prices may vary depending on the specific elements, materials, and customizations chosen for your walk-in closet. The prices quoted above are estimations and can fluctuate based on the individual needs of your project. We recommend contacting our team at Creative Closets for a more accurate and personalized quote for your dream closet.
The size of your walk-in closet directly affects the cost. Bigger closets require more materials, added features, and longer installation time. On the other hand, smaller closets may have lower costs due to fewer materials and simpler design.
For example, a compact walk-in closet around 12' x 6' size could cost approximately $4,000. However, if you prefer a larger, more luxurious space like a 20' x 20' walk-in closet, it could cost as much as $9,500.
Keep in mind that these costs depend on customization, design choices, and project complexity.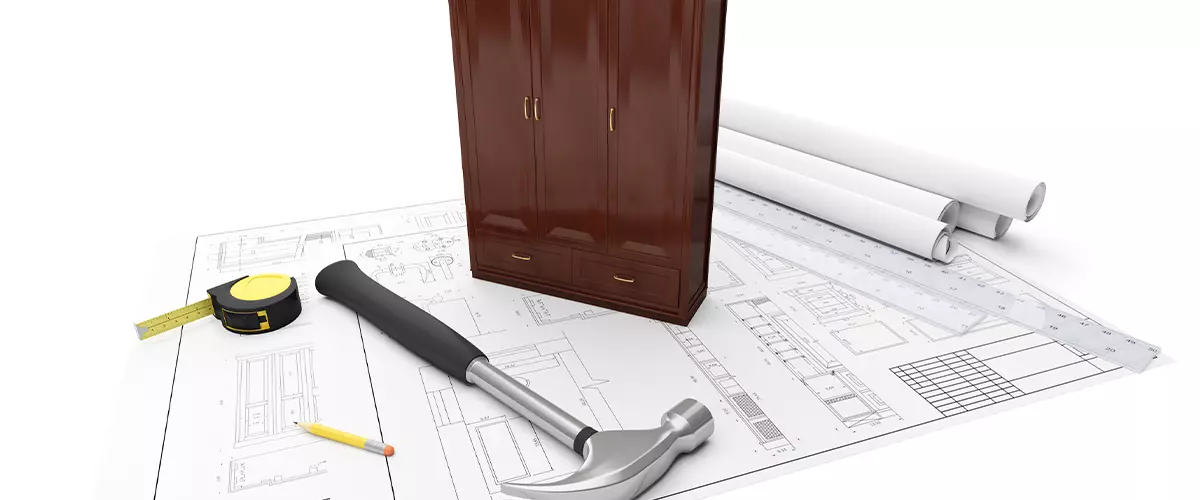 The level of customization you desire will have a direct impact on the overall cost. When tailoring your walk-in closet to your unique needs, preferences, and storage requirements, it involves additional design time and specialized manufacturing.
This level of customization includes elements such as specialized hanging sections for different types of clothing, dedicated shoe storage with adjustable shelving, accessory organizers to keep jewelry and accessories neatly arranged, and even features like built-in mirrors or vanity areas for added convenience.
By paying attention to these finer details and incorporating them into your walk-in closet design, you can create a space that perfectly reflects your personal style and maximizes the functionality of your storage solution.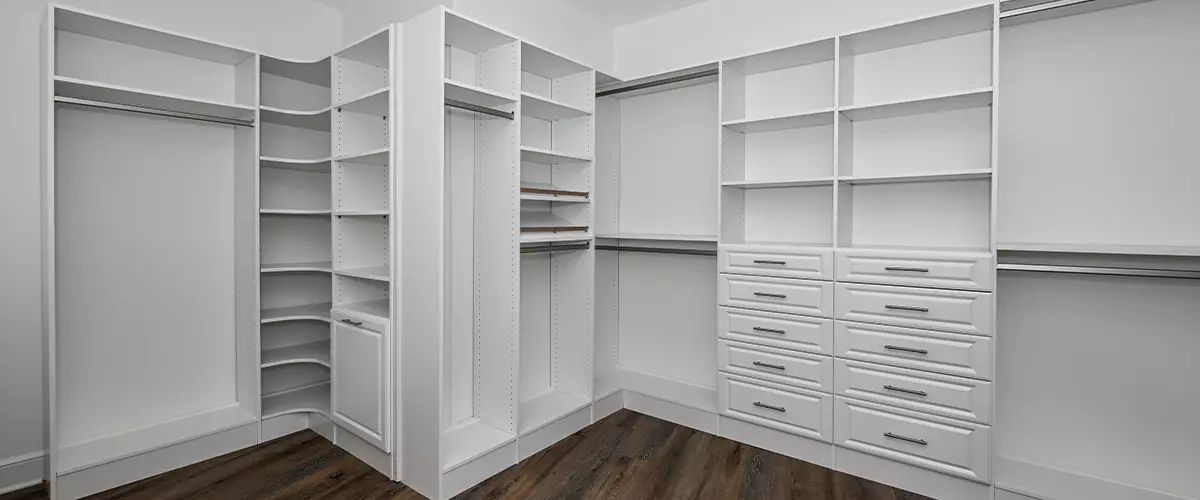 If your walk-in closet project involves modifications, such as electrical work for lighting, outlets, or built-in electronics, it's important to consider that these additions can impact the overall cost.
Implementing modifications often requires skilled professionals who will ensure safety and functionality by using additional materials specifically tailored to your project. Taking these factors into account will guarantee that your walk-in closet not only meets your aesthetic preferences but also provides the necessary functionality for your daily needs.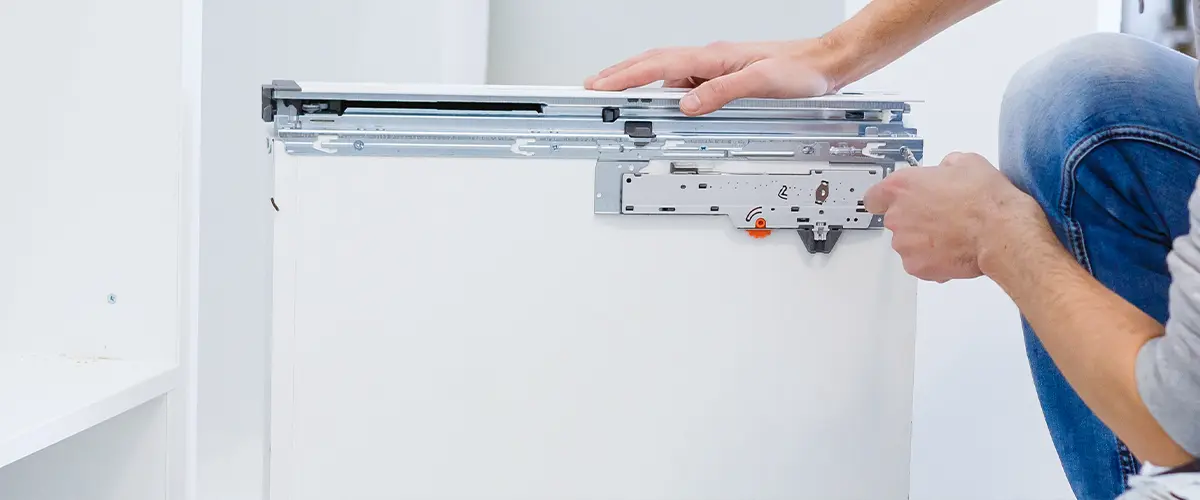 Accessories like tie and belt racks, jewelry organizers, slide-out mirrors, valet rods, and more contribute to the overall cost. These meticulously designed elements not only enhance the functionality of your closet but also add a touch of luxury and sophistication to the overall aesthetic.
With these thoughtful additions, your closet becomes a haven of organization and style, elevating your daily routine to a whole new level.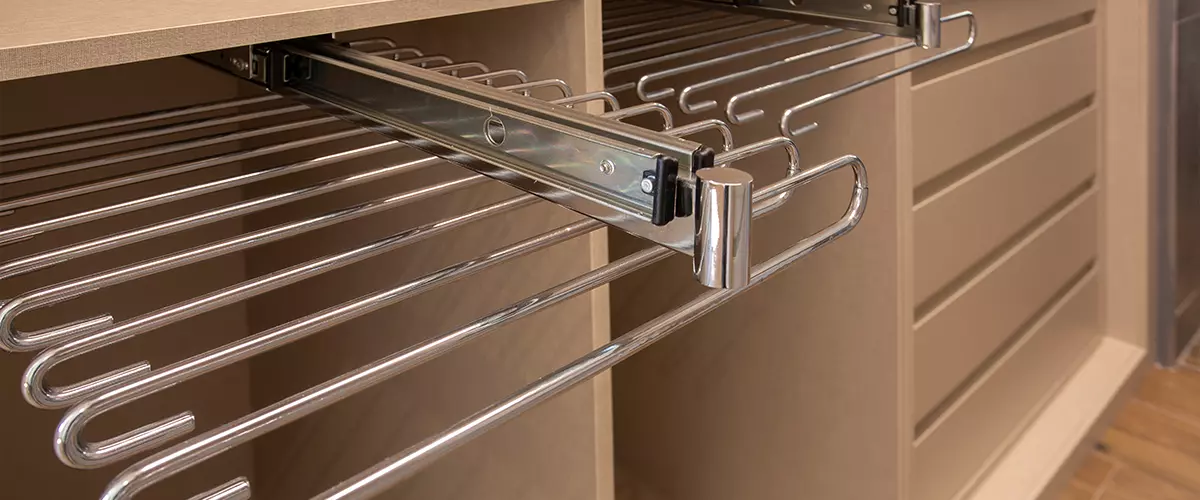 To make your dream closet more attainable, Creative Closets is thrilled to offer a financing option. Get in touch with our team to learn more about how our financing options can make your closet transformation journey as smooth and enjoyable as possible.
Get Your Issaquah, WA, Closets Without Lifting A Finger
At Creative Closets, we offer a streamlined 3-step process designed to make your closet transformation stress-free and enjoyable: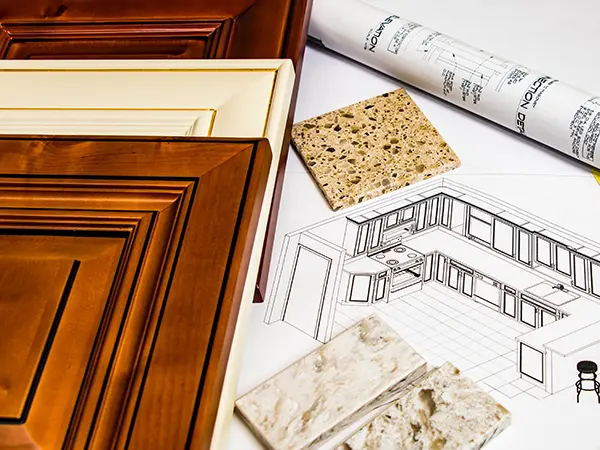 The process begins with a collaborative consultation where our experts work closely with you.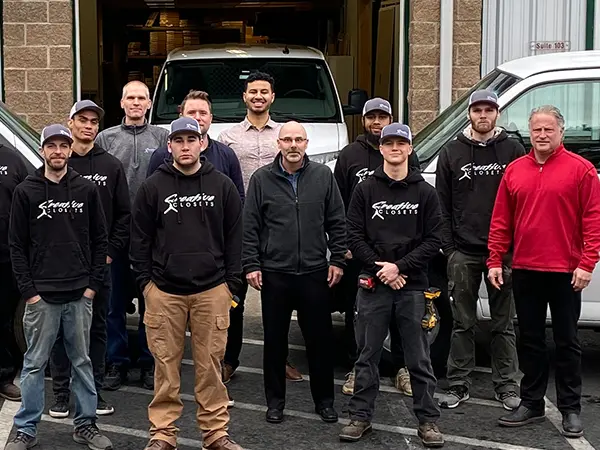 Our professionals handle all aspects of the installation, ensuring everything is perfectly fitted, structured, and finished to the highest standard.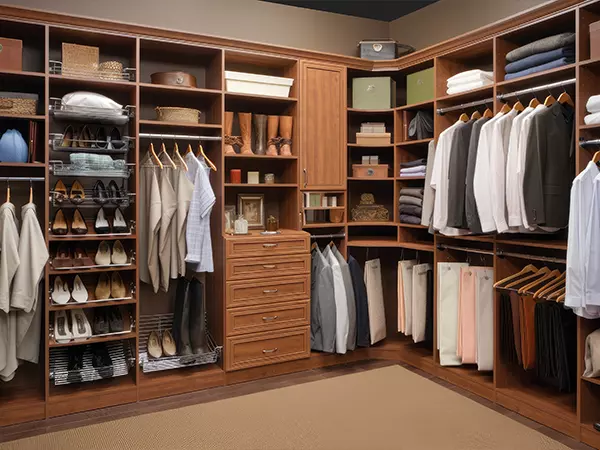 Revel in the seamless organization, beautiful design, and improved functionality that makes getting ready a pleasure.
Learn More About What We Can Do For Your Home
Stay Inspired By Our Walk-In Closets Gallery
Take a glimpse into our portfolio, where we showcase the incredible transformations we've achieved at Creative Closets. We've made dream closets a reality for numerous homeowners in Issaquah, WA, and beyond.
The primary difference between a walk-in closet and a reach-in closet lies in size and accessibility. A walk-in closet is considerably larger and allows you to literally walk inside. It often provides storage on multiple walls and may even have enough room for a sitting area or a dressing area.
A reach-in closet is a smaller space, typically found built into the wall. It's usually just deep enough to allow clothes to be hung perpendicular to the wall, and you access its contents by "reaching in," rather than walking in.
The size of a walk-in closet can greatly vary based on the available space in your home and your specific storage needs.
For a luxurious, high-end walk-in closet, you might consider a space that's at least 7 by 10 feet, or even up to 12 by 12 feet or larger. This size allows for ample storage on multiple walls, possibly even including a center island or bench. Remember, the larger the closet, the more room there is for personalization and luxurious features.
The installation time for a walk-in closet largely depends on its complexity and unique specifications.
However, at Creative Closets, we understand the importance of efficiency and strive to minimize disruption to your daily routine. That's why we are proud to offer our customers a swift 1-day installation process for many of our walk-in closet solutions.
Despite the speed, we never compromise on quality and meticulous attention to detail, ensuring everything is perfectly fitted, structured, and finished to the highest standard.
A Closet Installation Company That Always Overdelivers
At Creative Closets, we believe that your closet should be more than just a storage space – it should be a reflection of your lifestyle, your aesthetic, and your attention to detail.
Our team of experienced designers and craftspeople are committed to delivering a personalized service that goes beyond simply meeting your needs. We strive to exceed them, providing unparalleled craftsmanship, innovative design solutions, and meticulous attention to detail.
We offer so much more than closet installation:
Enjoy A Fully-Organized And Magazine-Worthy Closet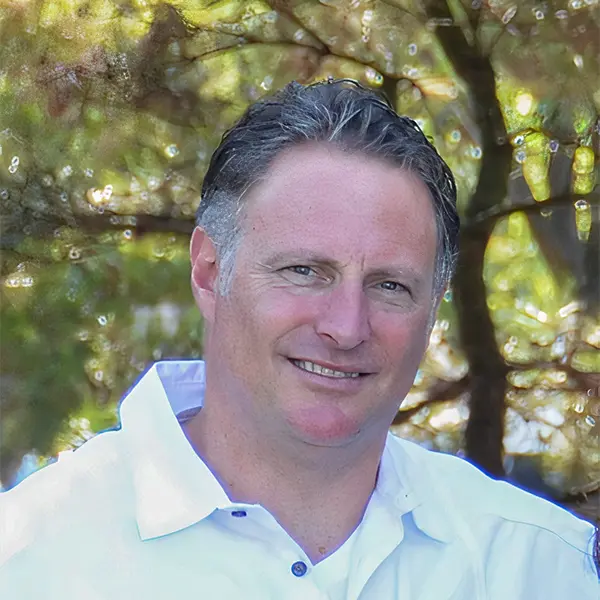 We're ready to help you transform your closet into a space that is as functional as it is beautiful.
For inquiries about our services or to schedule a consultation, call us today at (425) 428-5073.
Our team at Creative Closets is looking forward to helping you create a closet that truly reflects your style and meets your organizational needs.