Have You Dreamed of Having a Custom Pantry
May 04, 2022
A
custom pantry
 installed in your home can improve the flow of your kitchen and set the stage for better overall home organization. It has been said that the kitchen is the heart of the home, but when it's a mess and you don't know what ingredients you have on hand, cooking becomes a chore, and mealtimes are stressful at best.
Here is a 
custom pantry
 that Creative Closets installed. Notice all of the compartments, which are perfect for storing different types of dry and canned goods. Store small appliances in their own compartments, and the solid shelving prevents those occasional drips from making big messes on items below. We also can put in pull-out drawers to keep everything contained and within easy reach.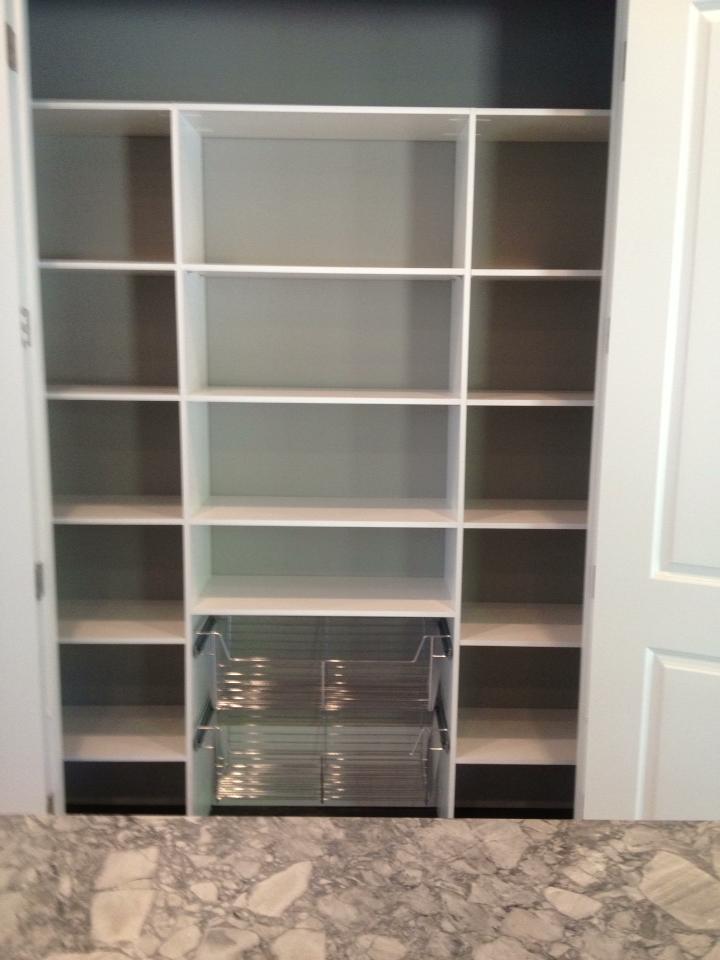 If you are interested in having a 
custom pantry
 installed in your kitchen, contact us for a free consultation and price estimate.