Custom Closets in a Laundry Room?
May 12, 2022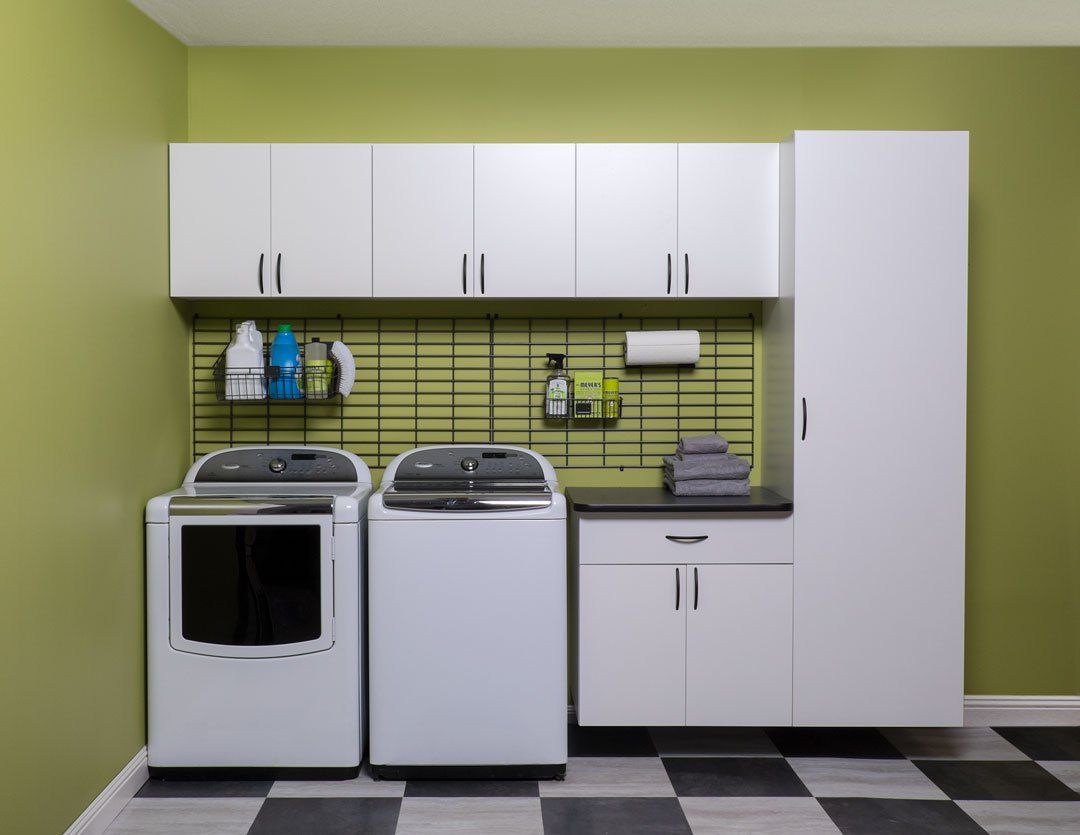 There are many areas of your home that could probably stand to be better organized. How is your laundry room routine? Is it easy for you to sort, wash, transfer, dry, fold and put away laundry? Having shelving, cabinets and pull-out accessories in your laundry room can reduce disorganization and may actually add joy to this often-disliked chore. Take a look at this laundry room, and notice all of the various organizational items that can make your laundry routine simpler.
If you are interested in having a custom laundry room, give us a call to set up your free consultation.