Common Custom Closet Materials
May 11, 2022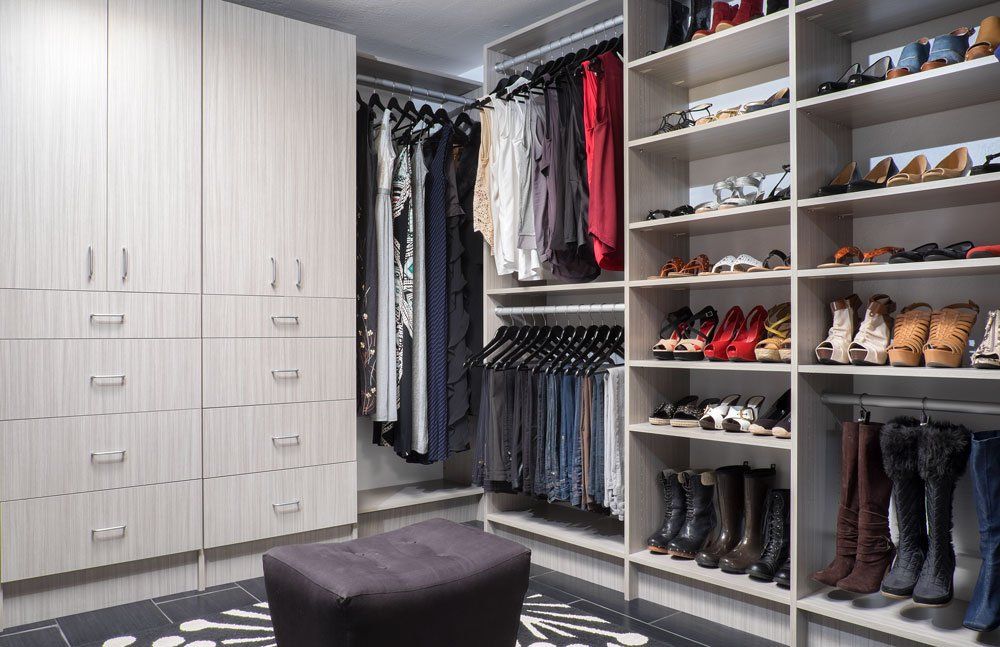 When having your 
custom closet
 designed, there are several types of closet materials that you might want to consider. Each has its own set of pros and cons, so your custom closet designer can make a recommendation to you based on what you will be using the space for, what types of items you are storing and other considerations.
Wire Closets
Closets built of wire commonly come standard in homes. Many builders use these in 
walk-in closets
, 
kids' closets
 and 
kitchen pantries
. They're inexpensive and lightweight. They are also widely available in home improvement stores, so they're a decent option for those who prefer to DIY.
Accessories to hold your accessories
If you wear ties, belts, jewelry and other type of accessories, it's convenient to store these items right in your closet. We offer a variety of racks, hooks and trays for these items. For example, ties and belts are neatly stored on dedicated racks; no more having these slip to the floor. A lined jewelry tray will keep your valuables safe, and hooks of different sizes can contain any other accessories you like to include with your ensemble.
Wire closets are difficult to customize, however. The sizes that they come in are fairly standard, so if you have a space that has obstacles or features that you must work around, they probably won't work. Also, they cannot bear heavy loads; if you were to overload a wire shelf, it would likely fall, making holes in the wall as it pulls free. Bottom line, these will work if you are on an extremely tight budget or if you have a closet that you aren't really using to hold much anyway.
Wood Closets
Wood is more sturdy than wire. It can normally bear heavier loads, and wood can be cut and trimmed to fit nontraditional closets well. If you are handy, you might be able to build your own 
custom closet
 from various types of wood
You always need to be careful with wood. Depending on the finish, you might experience peeling, warping or staining, depending on the conditions in your closet, garage or pantry. If you are building your own closet, there is the potential for wasted money, as it tends to be expensive and if you cut it wrong, you will need a new piece.
Melamine Closets
Another popular material for custom closets is melamine over MDF. MDF is sturdy and heavy, so it will stand up to whatever items you are storing on it. The melamine is easy to care for. If something spills, simply wipe it off. You won't have to worry about it bending, staining, peeling or cracking. The material is extremely customizable; the wood can be cut to any shape or dimension, and the melamine coating comes in many different finishes.
The only con of using melamine over MDF is that you need a professional to build the 
custom closet
. This can drive up costs at first glance, however having a closet pro handle the job means that it will be done right the first time, so there is no wasted time or material.