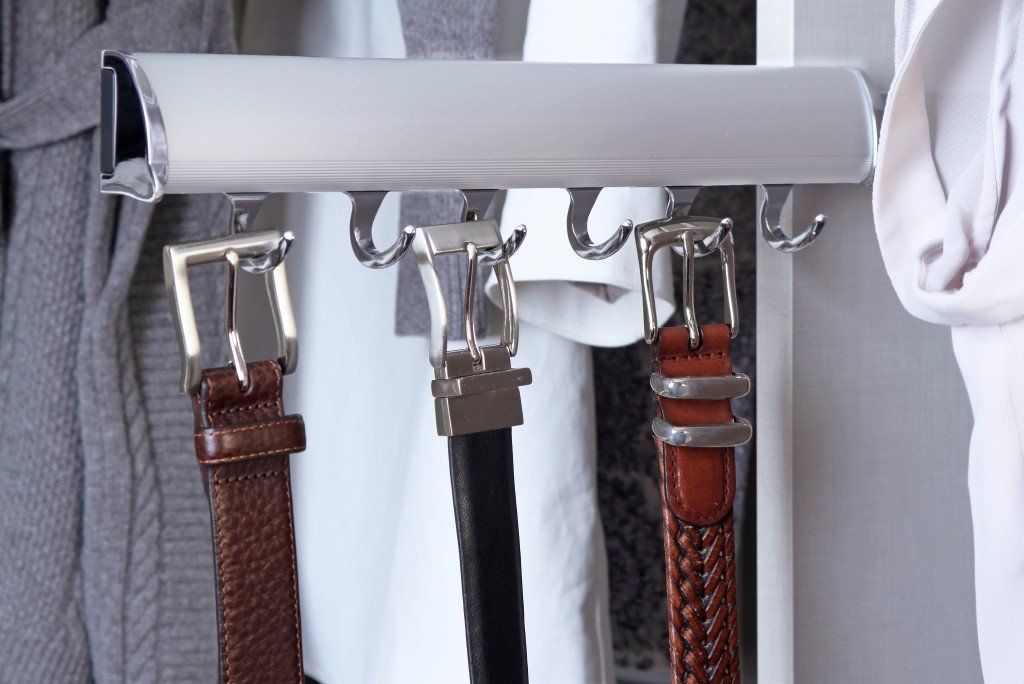 In most closets, all of the
closet organizers
are pretty standard. The typical closet has a hanging rod extended from one side of the closet to the other and overhead is a shelf. Even if you have a wardrobe or chester drawers to put your clothes in, it's not really the ideal closet organizer for your specific needs as a man.
Ask yourself the following questions:
Where do you put your belts and ties? Do you try to attach them to a clothes hanger or stuff them in the drawers somewhere?
What about your pants that you want to keep wrinkle-free but don't like the idea of hanging them on a clothes hanger?
Where is your ironing board? Is it in an easy to reach area and hassle-free to put away? Do you find it more discouraging to iron your shirts and pants?
Closet Organizer Accessories Just for Men
There are specific closet organizer accessories that men generally use, which is different from women, so let's explore a few of the options to bring your life a bit more ease and satisfaction.
**Food for thought – Studies have shown that making lots of decisions takes a considerable amount of willpower, which helps us resist negative temptations and change our habits. By being more organized in the morning, you can preserve this willpower for when you really need it – throughout the rest of your day.
Belt and Tie Rack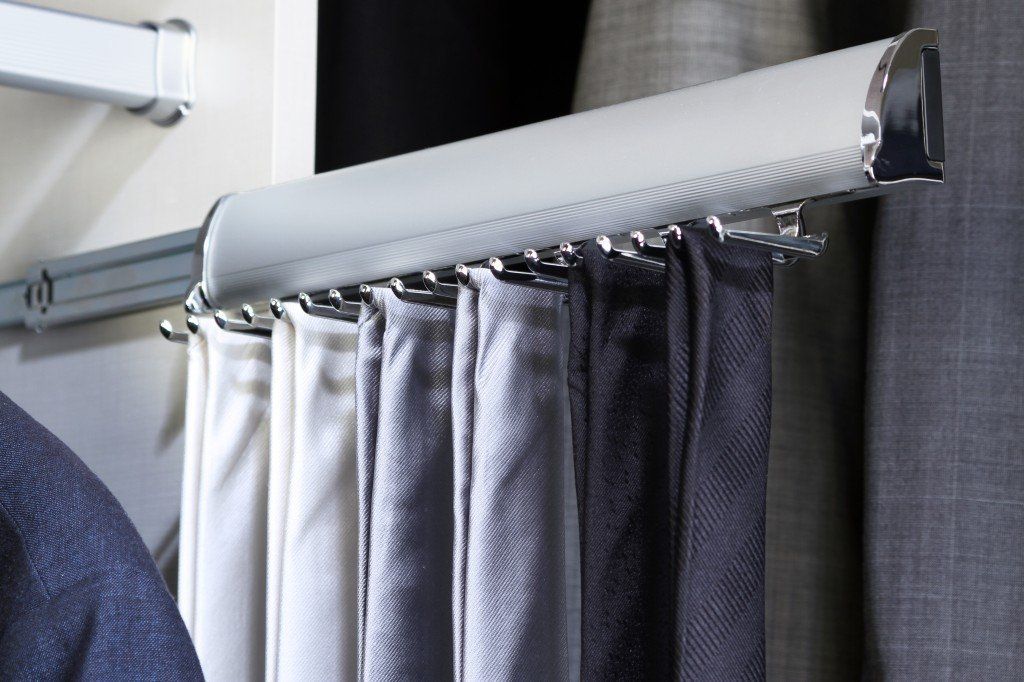 If you're like most, scrambling out of bed to get ready in the morning for work can be a common occurrence and the last obstacle you want is to sort through the pile and tangle of belts and ties. Mornings can already be a rush in itself and for some, a stressful time of the day, so the more you can keep your clothes visually organized, the clearer your mind.
Installing belt and tie racks take up very little space and by having them, you can keep them organized by color or even days of the week. Every little bit helps because they will all eventually add up, making this simple closet accessory one of the best investments to make your morning life easier.
Pants Racks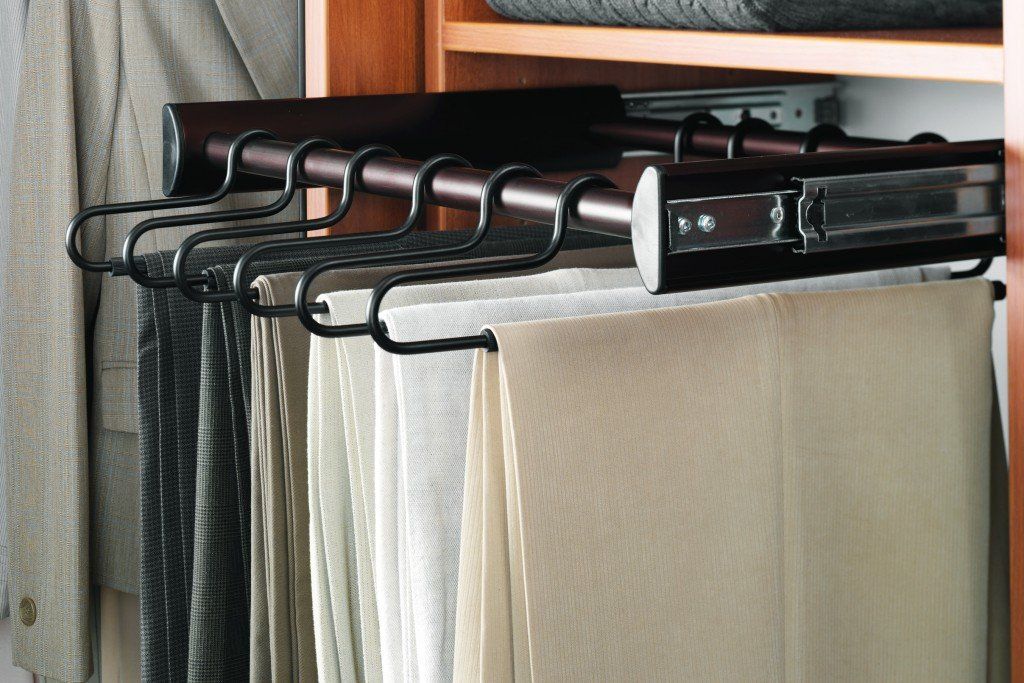 The most common ways of storing your pants are usually folding them up in the drawer or hanging them on a clothes hanger. But if you're hanging space is already filled with shirts, it's not really an ideal place for your pants, and thus, your pants get folded in your drawers forming the dreaded creases.
If you're already rushing in the morning, let's avoid spending extra time ironing those creases when you can install pants racks, which keep your pants neat and easy to sort through – all without taking up too much space. Some common places to install these are underneath your shirts or on it's separate section next to your shoes, so you can quickly match clothes combinations.
Folding Ironing Board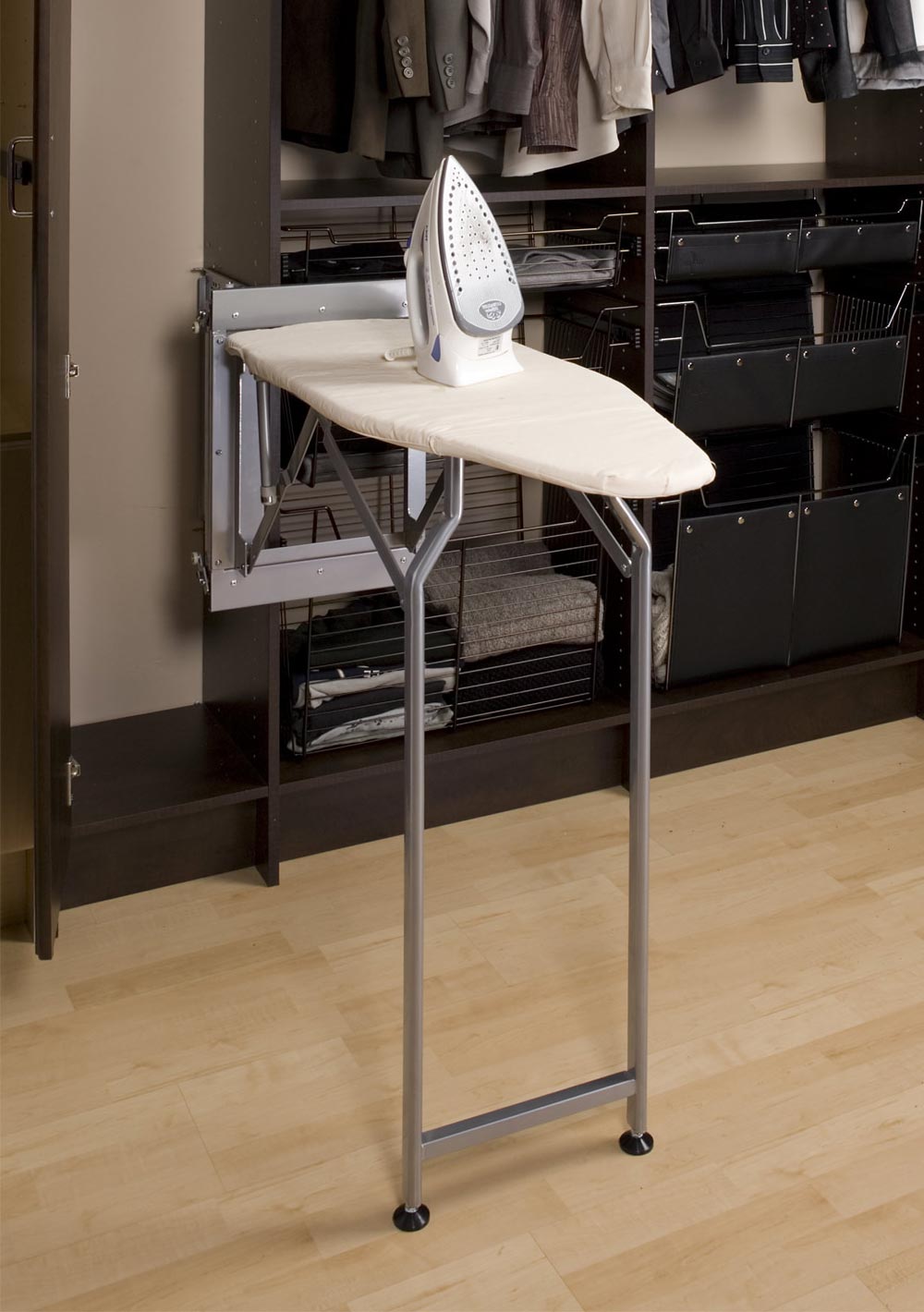 Whether you need to look sharp for your job or want to be and feel presentable during your social outings, keeping your clothes crisp and crease-free will go a long way. Creases are normal and sometimes, you may have to decide between going to a dry cleaner or taking out the traditional ironing board which is a hassle.
Luckily, there's a folding ironing board that can be easily opened and tucked away from within your
custom closet
! Because it's a "folding" ironing board, it doesn't take up that much space either, making this closet accessory a favorite choice amongst many. Remember, the more hassle-free you make your desired habits, the more sustainable it's going to be for the long run. If given the choice, why not make your life a bit easier?
Streamline Your Organization
Closet organizer accessories give you innovative ways to streamline the way you organize and utilize your closet and clothes. By implementing organizer systems, your daily tasks will be much simpler, satisfying and stress-free.