The Best Closet Organizers In Bothell
Have custom-made spaces to keep all your items organized and protected.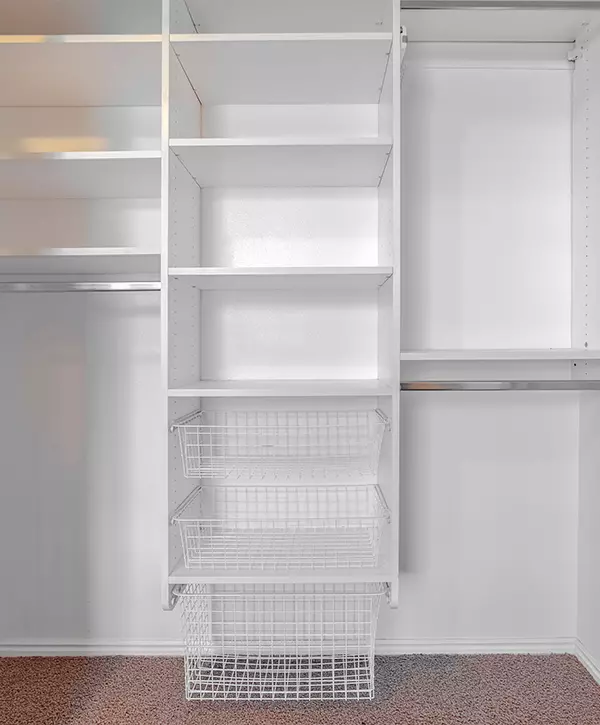 Tired of the daily chaos in your closet? Say hello to the ultimate solution that goes beyond mere racks and shelves. Imagine a closet where everything is at your fingertips, right when you need it. Our custom designs are the secret sauce to revolutionize your storage game, making your space work for you like never before.
Step into a world of efficiency and simplicity with our game-changing closet organizers. No more hunting for that elusive pair of shoes or rummaging through heaps of clothes. Our tailored systems declutter your life and supercharge your routine, giving you more time for what truly matters.
Fantastic experience from start to finish. Responsive, professional, and efficient. We love our new closets! Pleasure working with everyone – Jerry, Broc, Tim, Josh and Jordan!
Declutter Your Home Faster Than Ever
Ready to reclaim your time and conquer closet chaos? Look no further than Creative Closets! Our expert team will walk you through a seamless journey, from design to installation, all customized to your liking. Bid farewell to closet frustrations and say hello to the life-changing benefits of our tailor-made closet organizers.
With Creative Closets, you can unlock a series of benefits:
Experience the transformative impact of our solutions in your Bothell home. Reach out to us to discover a level of organization that will streamline your life and leave you wondering how you ever managed without it.
Common Types Of Closet Organizers For Bothell Homes
By integrating these prevalent varieties of closet organizers and storage solutions into your residence in Bothell, you have the opportunity to revolutionize your closets, pantries, and broader living areas into meticulously arranged spaces that optimize your daily routines and elevate your overall quality of living.
Tired of the havoc wreaked by an unorganized closet? Don't let it continue – embark on the journey towards a simplified and well-organized life by reaching out to us today.
What Other Homeowners Have To Say About Us
From enjoying more free time to basking in the soothing vibes of an organized home, our delighted customers are eager to share their stories with you. Dive in and discover the positive changes we've brought to their lives – and how we can bring the same magic to yours.
Top quality and professional installation! I highly recommend this company! Exceeded our expectations! Dont hesitate to do business with them. You'll be glad you did!
They have been throughly professional and have been super responsive. From design discussion to installation, everything was seamless. Very happy with their work.
Breaking Down Closet Organizers Cost In Bothell
Investing in a well-designed and customized closet organizer can significantly improve your home in Bothell, WA. As you consider the available options, it's important to understand the factors that affect the overall cost.
| Closet Type | Size | Average Price |
| --- | --- | --- |
| Walk-in Closet | 20' x 20' | $9,500 |
| Reach-In Closet | 8' Long | $2,000 |
| Kids' Reach-In Closet | 8' Long | $2,800 |
Note that the table above only displays a few examples of the closet systems we have previously installed. The cost of your closet organizers in Bothell can vary based on several factors.
Let's go through the key elements that influence the cost of closet organizers, so you can make an informed decision that fits your budget and vision.
Wondering about the cost of your closet transformation? The size of your closet plays a big role. Bigger closets mean more materials and effort to create an efficient organization setup.
Whether you have a cozy reach-in closet or a roomy walk-in, our team at Creative Closets can craft a solution that makes the most of the space you have, no matter how big or small.
For instance, a snug 8-foot-long reach-in closet might be around $2,000. Meanwhile, a more spacious walk-in closet could be up to $10,000. It's all about giving you the best fit for your needs!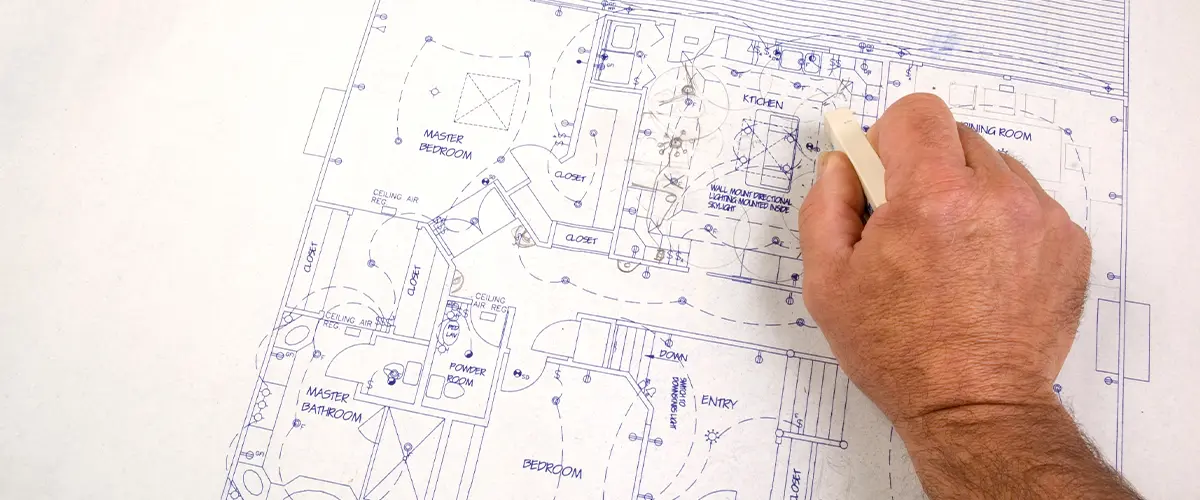 Thinking about customization? It can influence the cost of your closet transformation. When you opt for custom closet organizers, you're getting personalized touches and setups tailored just for you.
The more intricate and special your design, the more it might influence the price. But, keep in mind, customization brings you top-notch organization and makes the most of your closet space. It's all about creating a perfect solution that fits your lifestyle like a glove.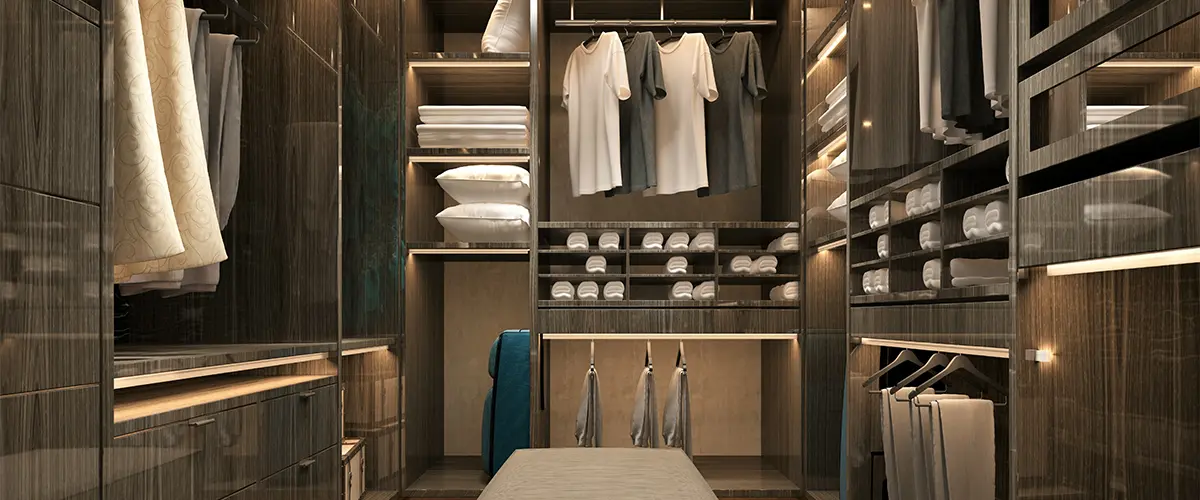 The choice of accessories and hardware can significantly impact the cost of your closet organizer project. These elements add functionality, aesthetics, and convenience to your organization system.
Upgrading to premium hardware, such as high-quality drawer slides, pulls, and hooks, can increase the overall cost due to their enhanced durability and visual appeal.
Similarly, specialized accessories like pull-out shoe shelves, jewelry trays, and integrated lighting systems can add extra layers of customization but may also contribute to the total expenses.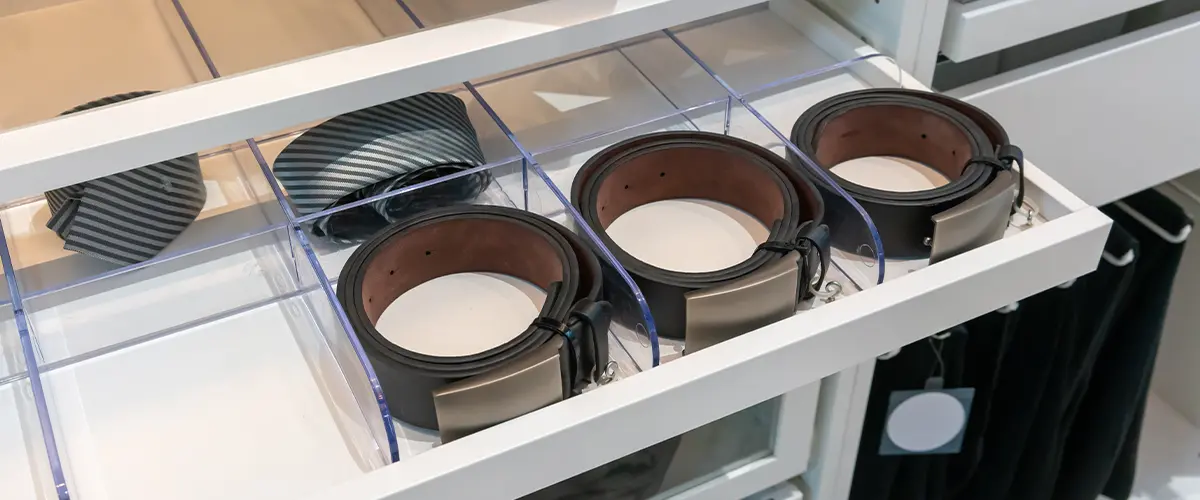 Factors beyond basic design can significantly affect the cost of implementing closet organizers. Incorporating elements like electrical wiring and structural changes can elevate expenses.
For instance, installing integrated lighting systems or power outlets within the closet requires additional wiring work, impacting both material and labor costs.
Similarly, if structural modifications are needed to optimize space or accommodate new configurations, the complexity of the project increases, potentially raising the overall price.
While these additions enhance functionality and customization, they necessitate careful consideration in terms of feasibility and budget. Balancing the benefits of these enhancements with their associated costs is vital to achieving a closet organization solution that aligns with your needs and financial plan.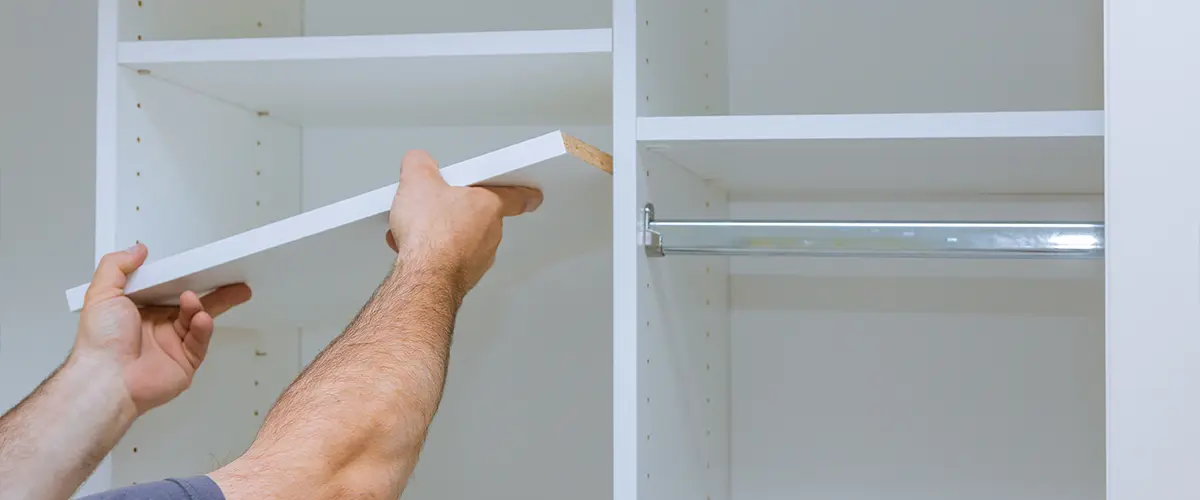 We're excited to present you with an unbeatable deal: 0% interest financing with no upfront payment. Find out if you qualify for this fantastic offer during our in-home showroom appointment.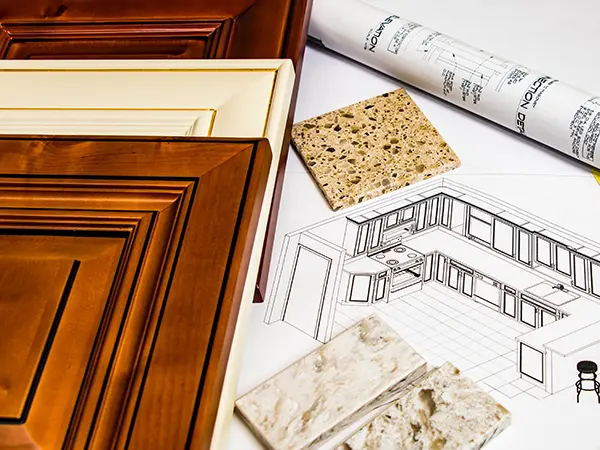 Schedule an in-home showroom appointment to design your dream closet together.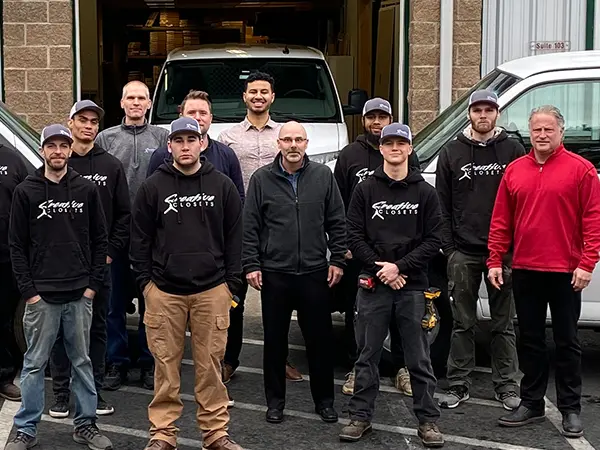 Our skilled team will install your custom closet organizers in a single day.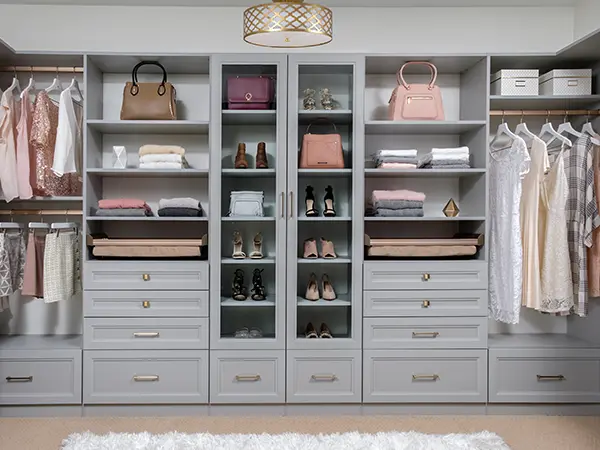 Embrace an organized, clutter-free home, relishing the newfound simplicity and peace of mind.
See Just How We Help Organize Your Home
Absolutely! Our team at Creative Closets is well-versed in customizing not just the closet organizers but the entire closet layout to suit your needs. We understand that every individual has unique requirements, and what works for one might not work for another.
We take pride in offering flexible solutions that can adapt to your existing closet layout or even alter it completely to match your vision. Our primary goal is to provide you with an organization system that optimizes your space and enhances your day-to-day life.
The installation of a custom closet organizer in your Bothell home is a streamlined process, completed with utmost efficiency by our seasoned team. We value your time and strive to minimize any disruption to your daily routine. We successfully install the custom closet organizers within a single day.
Maintaining a custom closet organizer is a straightforward process. Regular dusting and cleaning with a soft, damp cloth should suffice for most materials. Avoid abrasive cleaners or harsh chemicals that could damage the finish.
For hardware like drawer slides and handles, occasional checks to ensure they are functioning correctly are beneficial.
If you opted for specialty features like integrated lighting, follow manufacturer instructions for bulb replacement or other specific maintenance tasks. Above all, treating your closet system with care will ensure its longevity, keeping it beautiful and functional for years to come.
Creative closets did an amazing job at designing and installing custom closets for our new home! From beginning to the end it was a flawless process. We now can utilize all the space in our closets and the design was able to double our original storage space. Highly recommend!
Out With The Mess, In With The Harmony
Our custom closet organizers from Creative Closets offer just that – a harmonious, clutter-free space that not only enhances the aesthetics of your home but also maximizes your productivity. Our state-of-the-art designs cater to your unique needs, helping you save time, reduce stress, and enjoy an elevated lifestyle.
Why choose us?
Have Us Design And Install Your Custom Closet Organizers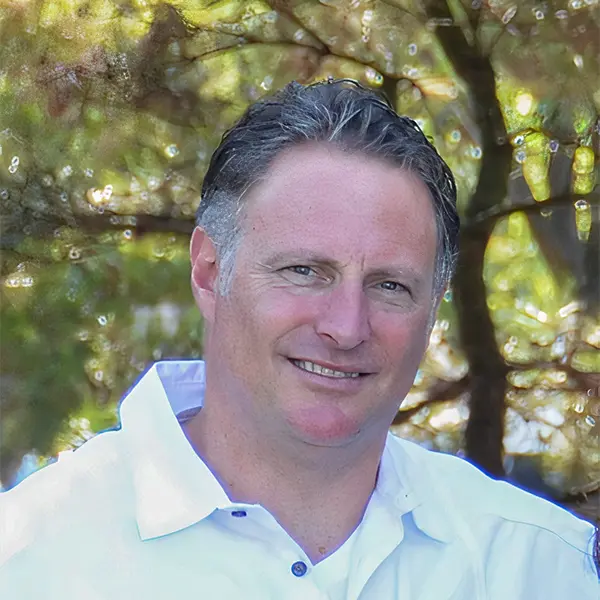 Don't wait to enjoy the peace and productivity that comes with optimal organization, reach out to us now and let us craft the perfect closet solution for you.
Get started on your journey to a clutter-free, organized home by calling us today at (425) 428-5073. Our experienced team is eager to help you transform your closet into a custom, functional space that enhances your everyday life.