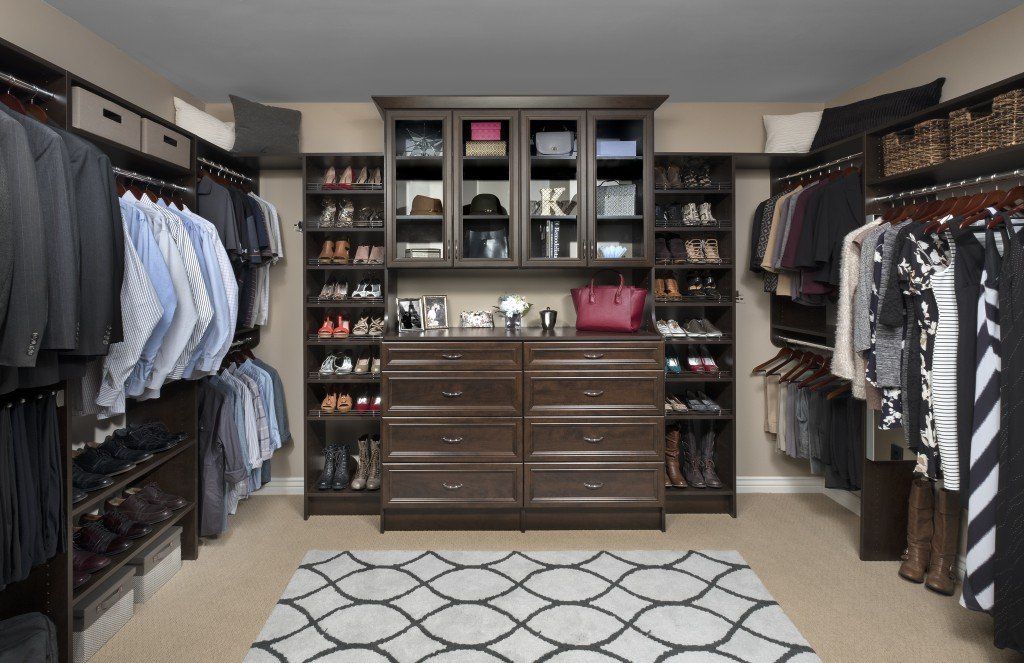 When it comes to what design features women want in a
custom closet
, there are just so many thoughtful and innovative options available in closet design today that it can invoke a very diverse response. So much so that it can be quite the challenge to narrow down only a small selection of features that appeals to the majority of women.
However, after a few deep and meaningful dates with Google and lots of consumer feedback we have been able to refine a list of six essential must haves that almost all women unanimously agree that if they were designing their dream closet – these features must be included.
---
Six Must-Have Design Features For A Woman's Closet
Making The Space Your Own
Women just love having a designated space to try on different outfits and combinations of clothing – A.K.A. a dressing room. A dressing room needs to be a relaxing space providing a comfortable environment to get ready in. Design features that are most popular in this space are full length double or triple view mirrors, a plush dressing chair and custom shelving for personal items and accessories.
Must-Have Shoe Storage
For those who tend to have more shoes than clothes, custom shoe storage is a natural choice. Items can be showcased in a multitude of ways from angled shelving, vertical racks, carousel shelves and the most popular of all, shoe cubes. Custom shoe storage is the perfect system for all your shoes to take center stage.
Unique Accessory Storage
Accessory organization doesn't always have to depend on conventional uses of shelves and drawers. Vertical racks for hanging jewelry and other accessories, like long beaded necklaces, belts, scarves, and hats, are a favorite choice for women. These kinds of racks display long necklaces effectively and keeps them from tangling. Think outside the box to capitalize on any vertical space you might have available.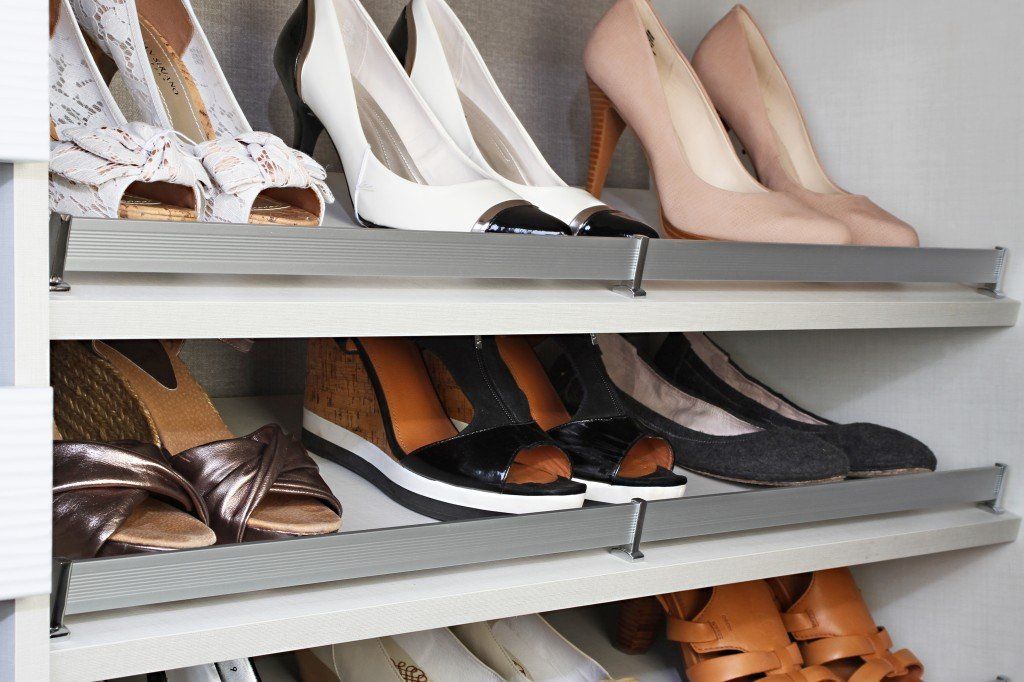 A Place For The Special Pieces
From designer sunglasses and gloves, beautiful hair pins, bejeweled bracelets and your favorite leather belt, custom divider drawers help you to designate a place for all those special pieces. It keeps your precious items tidy and easy to find.
Valet Hooks and Poles
A valet hook or pole is a simple yet underestimated feature inclusion. It is perfect for those times when you need to plan what to wear for the next day, hang dry cleaning, or pack for a trip. These hooks usually install into a vertical panel or on the back of your door. The retractable poles can be installed to extend or fold in a number of ways to make them discreetly hidden but fully functional when you most need them.
Let There be Light
Lighting is one of the most sought-after features for any woman's closet. Whether you prefer recessed lighting, chandeliers or one of a thousand other options available, lighting adds character, functionality and the feeling of luxury in any closet design. It not only showcases your personal belongings but makes it a visual pleasure to access your closet day or night.
If you reside in the Seattle, Kent, Bellevue or Redmond areas and would like to discover more ways to design the perfect woman's closet, then call Creative Closets today and schedule a FREE In-Home Design Consultation with one of our expert designers.