Upgrade Your Closet with Ten Tips for Luxury Closet Organization
May 05, 2022
A luxury closet, full of our favorite fashion items and wardrobe staples has to be well organized to really feel like closet masterpiece. Our ten tips for closet organization will help you get the luxury closet you have always dreamed of; Creative, functional, aesthetically pleasing and perfect for dress-up time!
Check out this video of gorgeous luxury closets and home organization systems that professional closet company's are able to provide for you!
Whether you decide to hire a professional to design your luxury 
custom closet
 or you opt to DIY, you will need to consider certain organization strategies to fit your needs. These ten tips will get you started on the right foot!
1) Consider Your Personal Style!
Take into consideration the color scheme you would like your closet to have before deciding to start customizing your luxury closet. Many people like a sleek modern look, dark wood grain cabinet finishes or a light and colorful 
walk-in closet
 like the one pictured below.
2) Find Your Inspiration!
Audrey Hepburn was a style icon in her day and continues to be looked at with reverence for her fashion choices. Audrey knew that a simple, classic and chic wardrobe was the best way to go for keeping it classy. Although many of her clothes were simple, you can bet on it that she loved her luxury 
walk-in closets
. Find something or someone who inspires your style and incorporate it into your luxury closet design.(
Check Out 100 Inspirational Quotes Here!
)
3) Invest in Closet Drawer Organizers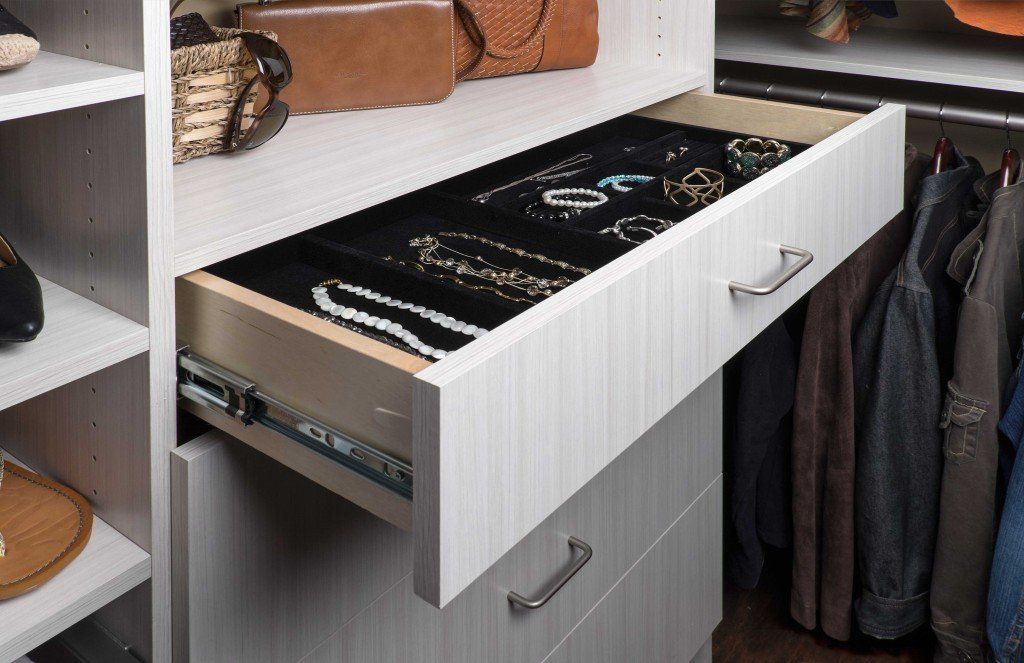 A custom set of drawers in your walk-in closet is a perfect way to keep small items organized. You can even insert a jewelry tray or plush velveteen lined drawer insets to keep your nicest necklaces, rings and bangles tangle free and in good shape. A set of drawers whether stand alone or custom built into a 
closet cabinet system
 will work wonders for your 
closet organization
 needs.
4) Add a Mirror and Plush Chair for Primping in Boutique Closet Style!
Getting ready for a busy day or a night out on the town should not be a hassle. It should be fun! Getting dressed in a space that you design yourself to feel the most comfortable in while getting gorgeous makes all the difference in luxury closet style. Turn your walk-in closet into a boutique-like dressing area that makes you feel great about your looks!
5) Create a Shoe Display!
You might have only a few pairs of really great classic shoes or you may be a footwear fanatic with every high-end style of Louboutin that has ever been made; either way you should have a place to display your shoes to keep them in great shape. When you use shelving or racks for shoes it easily allows you to match up the perfect pair to go with your outfit of the day, which ultimately keeps you on time and ahead of the game. With a shoe organizer in your luxury closet you will never be crawling around searching for the other shoe again.
6) Get Color Coordinated!
From your wardrobe to the accents in your luxury 
walk-in closet
 – color coordination will enhance the aesthetic look of your closet, keep you better organized with outfit choice and offer a sense of balance. When you color coordinate your closet, it adds visual appeal and will encourage you to hang your wardrobe up in the correct spot. Check out these tips for color coordinating for a more organized closet.
7) Invest in Premium Hanging Rods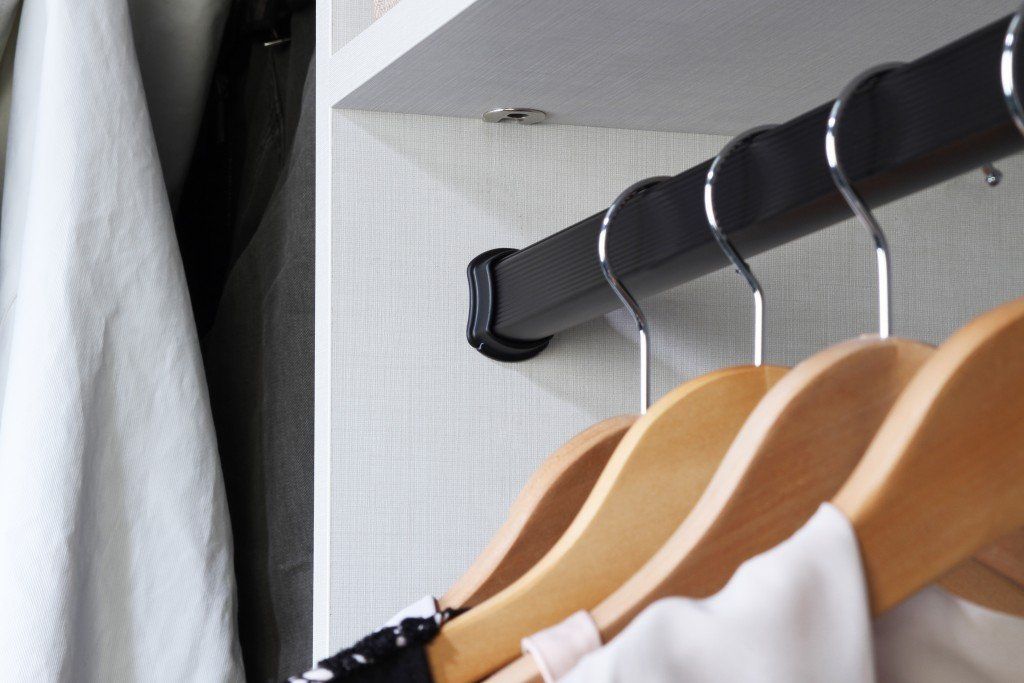 If you decide to hire a professional to give you a closet makeover, make sure you inquire about custom built cabinets and shelves. Most professional's will be able to show you a 3-D design process that allows you to see the shelves and cabinets before they are ever installed, so you can get the picture perfect closet!
8) Custom Cabinets and Shelves Turn a Regular Walk-in Closet into an Organized Masterpiece
Skip the gym and stay home! Turn your spare room into an at-home workout center!
9) Consider Natural Lighting
Natural sunlight is not only good for your health, it makes for applying makeup and getting ready for your day a whole lot better. When designing your luxury walk-in closet, consider using a room with a window that lets in natural light, so you can enjoy the sunshine while preparing for your day! Natural light will also allow you to see better, making it easier to get organized.
10) Your Luxury Walk-In is an Asset in Many Ways
A well organized luxury walk-in closet is not only an asset in your home it is an asset for your time. When you stay organized, you save precious time in dressing and even in putting away your belongings. Increase your home value, life and time with a custom built walk-in closet!