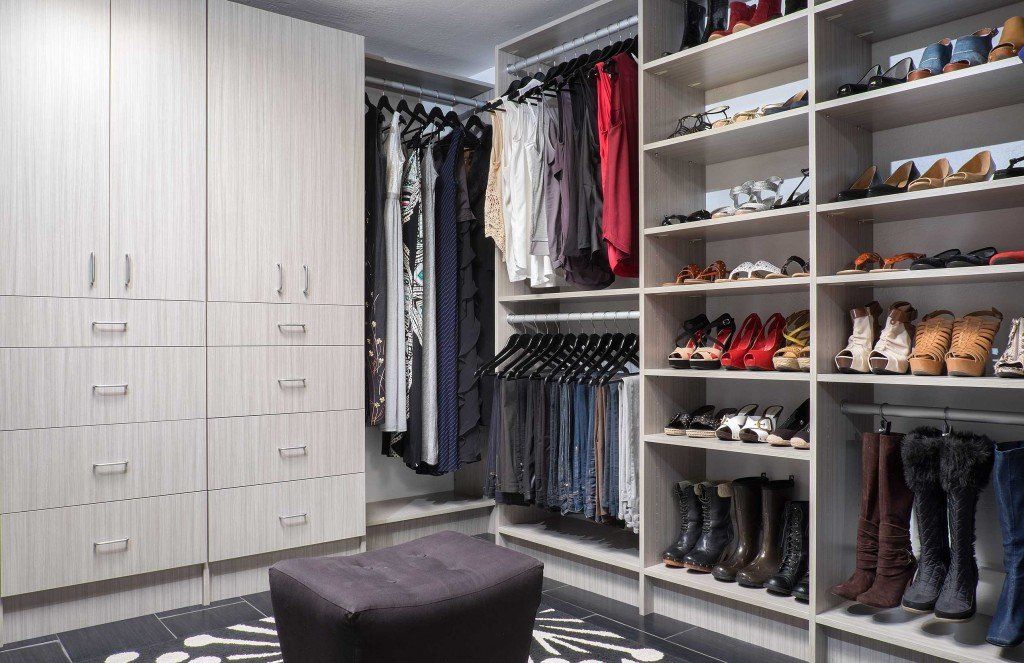 Many hours of our days are spent on getting ready and fulfilling our basic needs such as getting ready in the morning, eating, finding and using items that you need around the house and putting them back. A simple and effective way of creating more time in a day to spend on what you want is to minimize the time of these daily & necessary tasks.
One of the most important places to start is in your closet and how you function with it. By simply applying some of these 
closet organization
 tips in this article, you can save time and eliminate the stress during the morning rush.
---
4 Closet Organization Strategies to Save Time
Clear the Clutter and Minimize
The first step to better closet organization is to clear out the clutter and consolidate your closet inventory. The simplest way of separating or categorizing your items is: Donate, Keep, Trash. If you have to go one step further, add the Storage category which includes seasonal clothing items such as large coats or jackets.
Functional Closet Organizers
The next foundation for keeping organized and saving time is to have the proper 
closet systems
 that will help you sort and find what you need quicker, without hassle, and easy to put away. To put the importance into perspective – without any organizers, all of your items will be on the floor.
In addition, simply having shelves and cabinets doesn't mean that it is optimized. Every person possess different clothes, such as men versus women, businessmen, chefs, retail, fashion. The amount of items in each category also differ. If your closet needs an upgrade, a reputable closet company near you may be able to help you with a custom closet design and if you're lucky, they will have a 3D software to create an in-home design right in front of you for Free. Washington Residents can request a consultation here.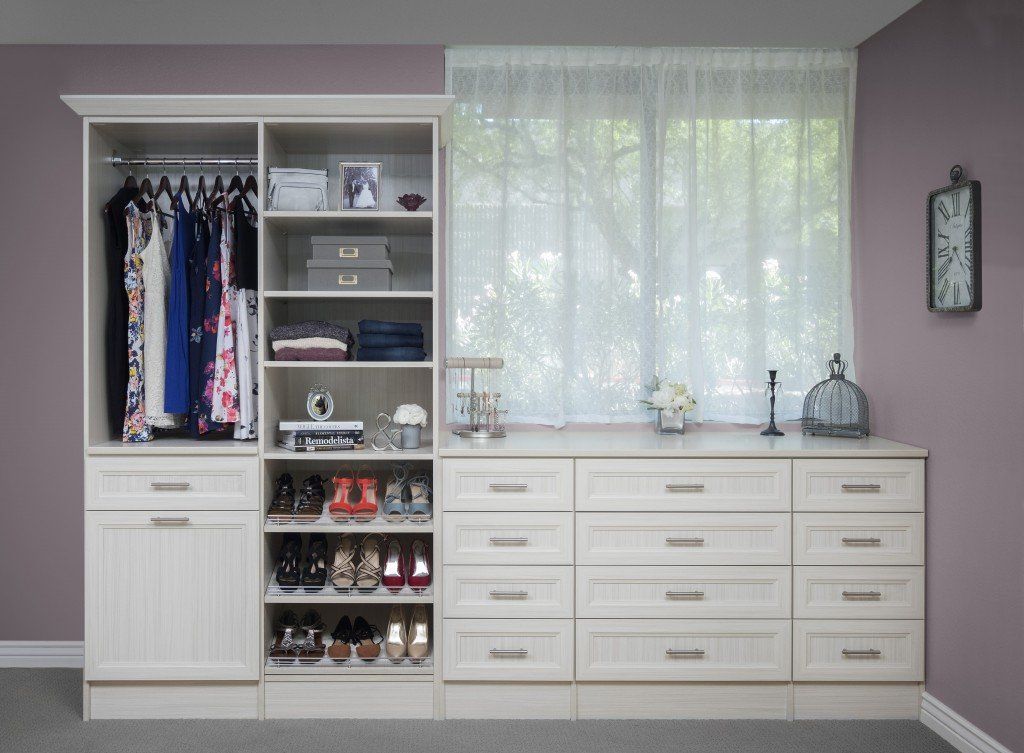 Home Every Item
Once your organizers are in place, it's time to ensure that every item in your bedroom has a home. This is important because you want to have your cleanup process simple and easy. When an item doesn't have a home, they become nomads and make lots of friends along the way – a.k.a clutter. How do you want your counter space or night stand to look like by default? Is anything stored on the floor? If so, choose a different home for them as a cluttered floor is a bad habit.
Simple & Functional, Yet Realistic Habits
Once your organizers are in place and all of your items have a default home, it's time to start the organization engine by establishing good habits that will keep your closet maintained as well and save you time every single day when dealing with your clothes.
First is a nightly routine. Every night before you sleep, choose what clothes you plan to wear for the next day and set them aside. If done, you won't have struggle choosing what you're going to wear when your head space is still foggy. Time saved is tremendous. Also, every night, make sure all of your items go back to where they are supposed to and remove anything that doesn't belong. Your room should be clean prior to sleeping. So when you wake up, you're starting with a clean slate without residual clutter.
Let's say a situation comes up where you have to choose an outfit and you're taking out several clothing items to try on to get the perfect match. However, you're in a rush! What should you do? Well, at the very least, fold up or stack all of your clothes NEATLY on your bed before you run out the door. Why is this important? Because when you come back, you're more motivated to put them away when they're already neatly folded and guess what? – This is all part of your nightly routine as well! See? Simple, yet effective 😉
Take Action & Save Time
Now that you have effective tips, start implementing them right away. If your next step is to look into upgrading your closet and are in the Washington area, Creative Closets offer FREE No-Obligation In-Home Closet Designs using our 3D Software and is personalized for you and your lifestyle. Call us @ (425) 276-7764 or request a call back here.