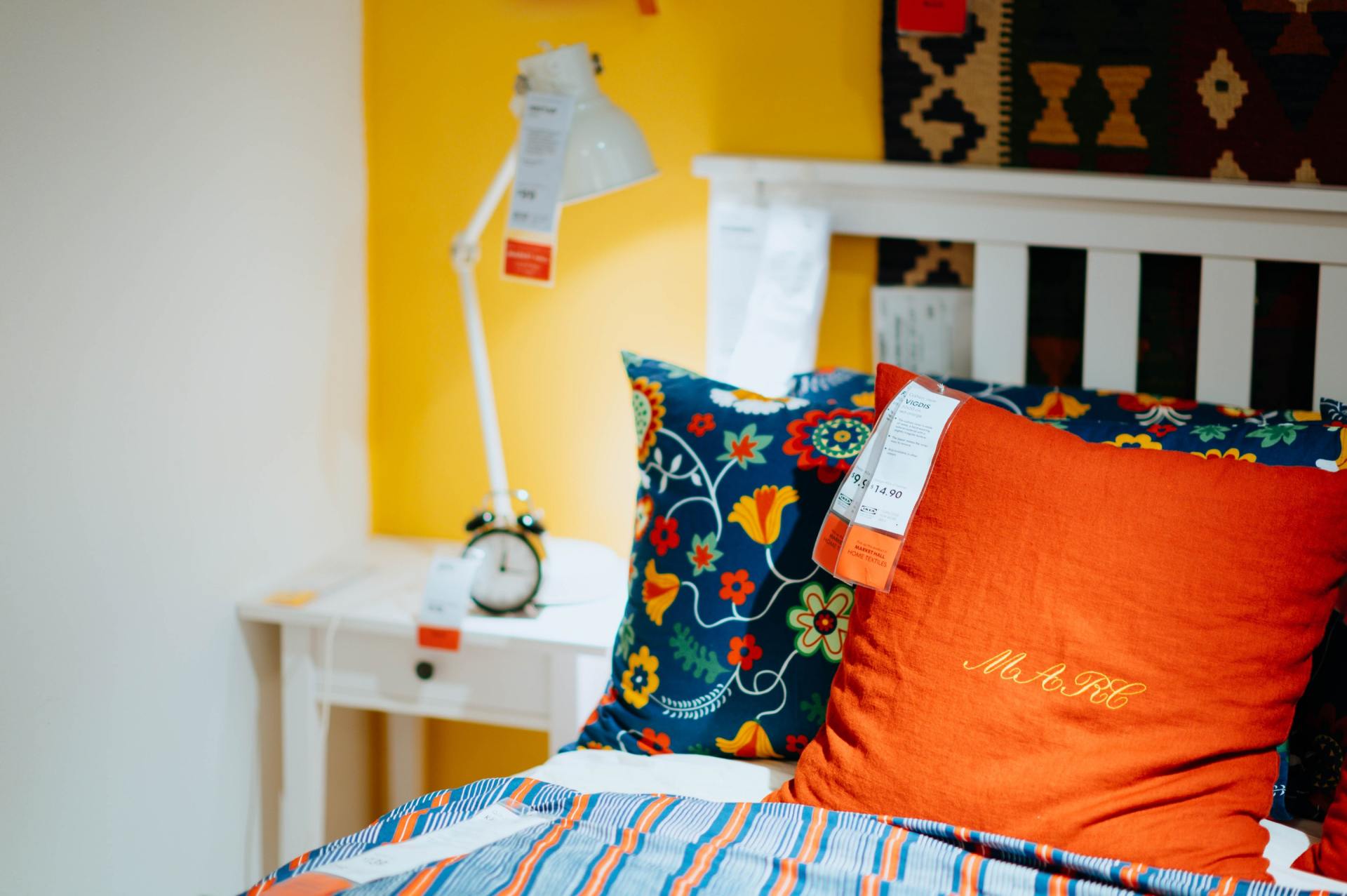 Kids are great and when they're having fun, you can be sure they are making messes! You can implement organization skills in your child's everyday life by providing them with a custom kid's closet, made just for them! This will help you save time cleaning their bedrooms and be a great way for your kid to learn the importance of putting things back in their correct place. Hooray, for custom kid's closets and less under the bed mess!
Follow Our Ten Step Guide for
Kid's Closet
Storage Solutions:
Step One: Donate Too Small Clothes and Unused Toys
Sort through all your kid's belongings; anything that isn't used should be donated, recycled or trashed. If you find your kid throwing a fit over giving away their toys, this is the perfect opportunity to teach them about being a humanitarian. Make the project fun and reward them with a dime for every item they are willing to give up!
Teach your kids the spirit of being a good samaritan by letting them choose what to donate for more space in their new
kid's closet
!
Step Two: Add Kid Size Shelving Units
Add shelving into your kid's closet to create designated places for their belongings. You can also open space in your child's bedroom by installing shelves in the kid's closet because you'll be able to get rid of that bulky chest of drawers that are just unnecessary for a small child! Organization is all about downsizing, so the less items you have, the more space you'll have keep the
closet organization
system working!
Step Three: Put a Pegboard Organization System On the Closet Door!
A pegboard on your kid's closet is a fun way for your child to learn to love their closet. They can display art, hang accessories or use it for art supplies! Pegboards are a fun personal touch when building your kid's closet. Use it to your advantage and post their daily chores up! Check out some more
creative ideas with pegboards here
!
Step Four: Use Kid Friendly Hooks!
Use hooks that you can wither hand your kids clothing on for next day use, or if your child is big enough they can pick out their own set of clothes the night before school the next day. Hooks can be great for hanging t-shirts, hoodies, scarves and belts inside the closet as well. Young kids can have a hard time with hangers, but custom hooks will make hanging up clothes easy!
Step Five: Install Hanging Rods at Kid Height!
If you want your
kid's closet
to grow with them as they get older, you can instal adjustable hanging rods. This allows you to change the height of the rod as kid's get taller and you can give them the responsibility of hanging up and dressing themselves!
Step Six: Clean Out The Under the Bed Monsters and Utilize Baskets for Storage!
When kids get their rooms cleaned up in less than five minutes, you can bet that you will find a disheveled mess under the bed. Organize boxes and baskets in the closet to help your kid easily find a place for their things.
Step Seven: Add a Kid Friendly Night Light!
Light up your kid's closet to ease fears of the boogey man and give them a better source of visibility. Kid's closet lights can range from a nightlight that plugs in, fun string lights, stick on push lights or a regular light switch that is at their height.
Step Eight: Add a Book Shelf to Promote Reading or Turn Your Kid's Closet into a Book Nook!
Kid's can learn to love to read, especially when they have a special place to call their very own for book storage and reading. If you have the ability to turn your kid's closet into a reading nook, you should start the project now! It is such a great place for kid's to feel cozy, comfortable and safe reading their favorite stories. You may even want to get in and snuggle up for story time!
Step Nine: Install Shoe Storage in Bright Baskets!
Shoes are difficult to keep organized, even for adults! To help your child keep all the shoes in one designated area, create a show basket or bin for stacking. Kid's will easily be able to see, identify, wear and out away their sneakers this way!
Step Ten: Personalize Your Kid's Closet With a Theme to Match Their Bedroom!
Give your kids a reason to love their bedrooms and closets. Decorate with their favorite theme, whether it is super heroes, princesses or pirates – adding a personalized touch to make their rooms and closets unique makes all the difference in their attitude about keeping it looking nice! If you don't have the creative juices to do this project yourself, you can hire a custom closet designer to help get your kid's closet completely organized and decorated.