Whether your child is a toddler or a teenager, chances are good that they sometimes (or most of the time) struggle with closet organization. The reasons that this is the case vary depending on the child's age. Young children cannot reach the hanging rod and often lack the manual dexterity necessary to put clothes back on their hangers. As kids grow and become more fashion-conscious, they might have a hard time deciding what to wear, leading to them trying on various options and leaving discarded items on the floor. Teenagers might simply be too distracted to put their items away properly. Messiness is also a way for teens to rebel against the order imposed on them by their parents. It is a benign and common habit, but annoying to their parents, nonetheless.
If you are dealing with unkempt
kids' closets
, you are not alone. Creative Closets works with families of all types and we often design and install
children's custom closets
, so we have some tips on keeping your kids' clothes organized and helping them learn how to do it themselves.
Examine Your Expectations
First, it is important to make sure that your expectations are in line with what you might expect from someone your child's age. A four-year-old, for example, is simply not going to be able to keep their closet neat with no help from you; young children have very short attention spans, limited manual dexterity, and no intrinsic motivation for something like keeping a closet clean.
Most pre-teens, however, are able to manage this task without you helping them on a regular basis. Occasional adult intervention will probably be required if your child is easily distracted or very busy, of course. You need to gear your expectations to your child's needs and abilities. Whatever the situation, recognize that a
child's closet
is probably never going to rival your own for neatness (assuming you keep a very neat closet) unless you have a child who is very interested in organization and good at finding solutions to storage issues.
Minimize the Mess
Does your child have a wardrobe that is chock full of every type of clothing they could possibly ever need in multiple colors? Does he or she store items unrelated to getting dressed in the closet? Is the closet so overwhelming that now your child simply tosses clothing in and slams the door? Any of these issues can lead to an extremely messy closet and will need to be dealt with before you can establish an organization system in your child's closet.
Set aside some time on a weekend or a day off to work on this project. You might or might not decide to include your child; little ones probably will not have the attention span, while teenagers might be aghast if you try to do it on your own without their input. So think about how your child is likely to react to purging items before deciding whether or not to include them.
It is best to leave in the clothing and accessories for just the current season. If you lack adequate storage, you might not have any choice but to continue storing off-season clothes in the closet, but see if you can pack it into boxes or storage containers and put it up high so those clothes won't be considered as part of the active wardrobe. Take out anything that doesn't belong in the closet (such as stuffed animals, school papers, and books). Only keep in the closet what you would like your child to be wearing over the next few months. Clothes that don't fit should be removed and stored elsewhere or donated.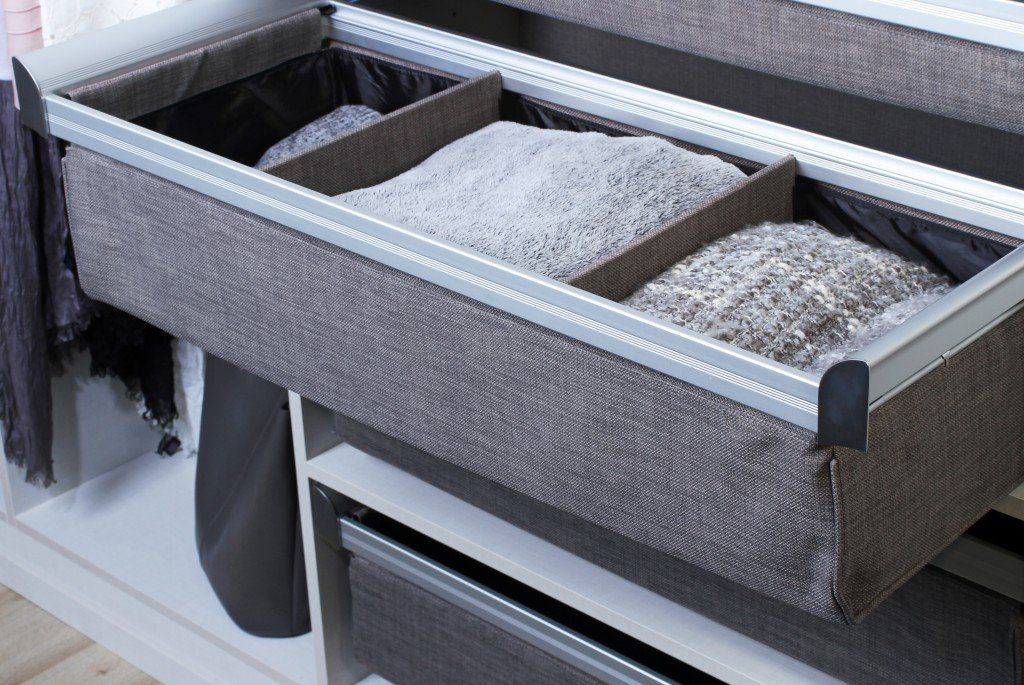 Add Appropriate Accessories
Once you have the closet emptied of extraneous items, it's time to add the
closet organizers
that will help your child keep his or her closet neat and tidy. Hanging rods can be lowered for smaller kids. Hooks on the inside walls of the closet make it simple to hang things like sweatshirts and baseball caps. If you have a child who loves accessories like feather boas, hair ties, neckties, or fluffy socks, add bins or baskets to hold these items. Remember that not everything needs to hang on hangers and that children often prefer different types of storage. Adding drawers to the closet gives them somewhere to store their folded items without simply tossing them on the floor or at the end of their bed.
Inspect What You Expect
The key to keeping the closet organized is to inspect what you expect. Every evening before bed, check your
child's closet
. If they've struggled with messiness in this area, it's reasonable to check nightly even if your child is a teenager. Depending on your child's age, this might need to happen for a month or for a year. You should also check occasionally even once your child has mastered the art of closet organization. As your child grows, you will probably need to adjust the closet somewhat so it continues meeting his or her needs.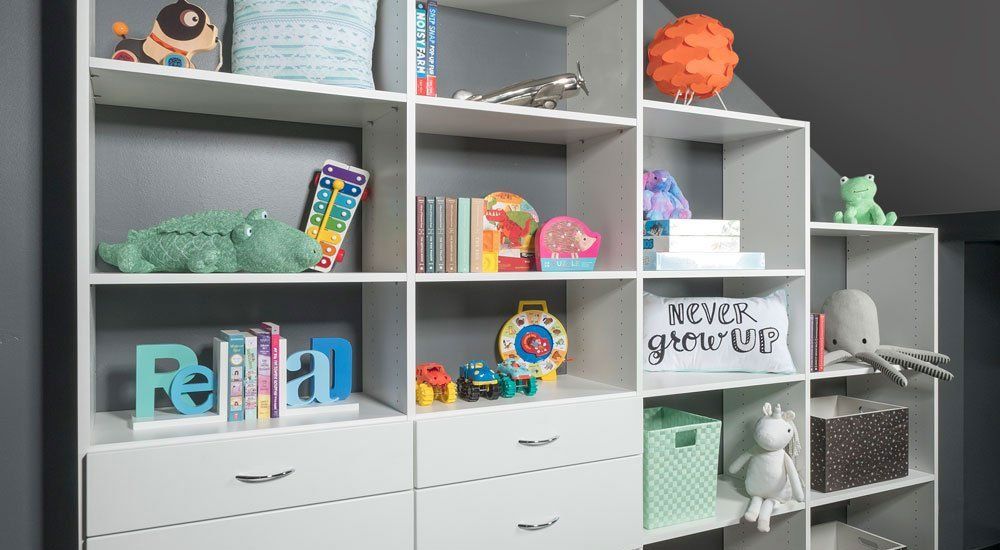 Summon the Specialists
At Creative Closets, we design and install adjustable children's closets in the Seattle, Tacoma, and North Bend, Washington, areas. You might wonder whether you should invest in a child's closet; we recommend reading this piece titled, "Are Children's Closets Worth It?" by the closet experts at Closet Decor & More. You might be surprised by the many benefits of installing kids' closets in your home.
If you are ready to learn more, contact us for a free in-home consultation. We will create a free closet design for you to consider with your child.
Get in touch today
; there's no obligation or cost, and you have nothing to lose other than a messy closet!