Inexpensive Ideas for Holiday Decorations
May 04, 2022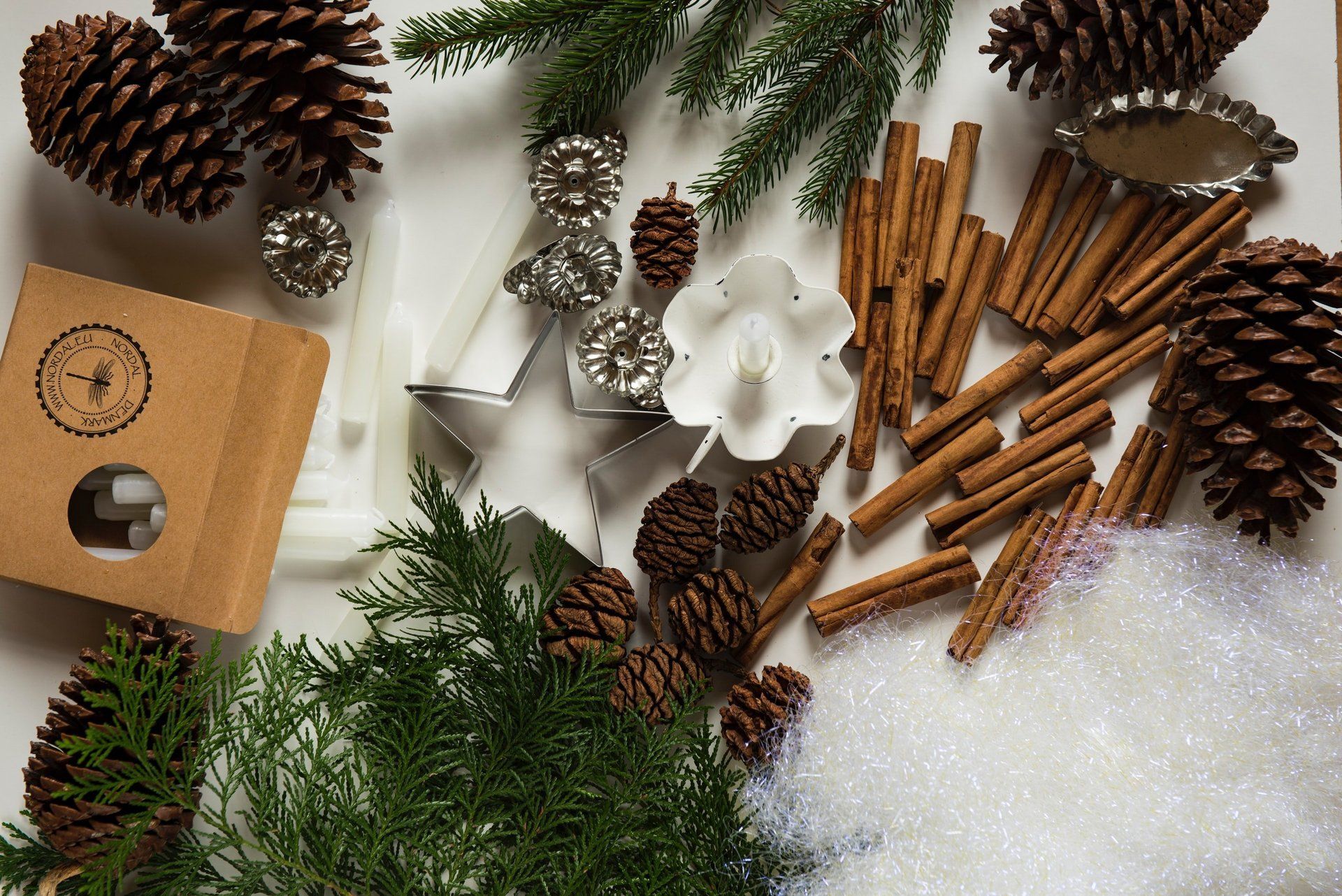 It's no secret that holiday decorations are expensive. If you go to the store this time of year, you might have sticker shock when you realize how much a wreath, a Christmas tree skirt and a few garlands for the mantle will set you back. Over the years, we all tend to accumulate enough holiday decorations, but if you are just starting out or if you've recently moved to a bigger house, you might be wondering how you're going to afford to deck the halls this year. The good news is that there are some inexpensive decoration options that you can put to good use. Here are some of them:
Put on your crafty hat
Even if you're not Martha Stewart, you can still put together some nice decorations for a song. One way to decorate your windows is to cut paper snowflakes. Forget the construction paper, though; that's too thick and unwieldy. Instead, cut delicate and lacy snowflakes out of tracing paper. You could also use thin copy paper for a more opaque look. Cut out circles traced from a mug or small bowl, and fold it into sixths. If you're feeling ambitious, you could fold into twelfths; this will result in a finer snowflake. Snip curlicues and triangles into each side, and unfold. Tape these in the windows for a pretty, wintry look. Other homemade decorations might include wax-dipped pinecones (melt old candles or crayons in a metal coffee can on top of the stove, then dip pinecones once or twice to make them bright and colorful) or perhaps a homemade wreath. You can find many ideas on Pinterest or other social media sites.
Use what you already have
You probably already have some red and green decorations that you could strategically place around your house. Another great holiday decoration is candles. They lend a warm glow to any space, and are especially effective in the winter and during the holidays. If you have red or green blankets, use them as throw blankets on the couch. A red twin-sized sheet might be the perfect size to act as a festive tablecloth. You can wrap the pictures on your walls in holiday-themed wrapping paper to add to your decor.
Stock up after Christmas
No, this won't help you for this year, but it will for next year! Every year, make it a tradition to buy some holiday decorations for the next year. If you go right after the holiday, you'll see some great savings; if you wait a week or two, prices will be slashed even more, but your selection will be smaller. Make a list of what you would like to find, but keep your options open. It will also help to take photos of your current decorating schemes; that way, you can refer to the photos when you are evaluating new holiday decorations that you see in the store.
Decorating for the holidays doesn't have to cost you an arm and a leg. Using some creativity and ingenuity can go a long way toward making your home a magical place this holiday season.