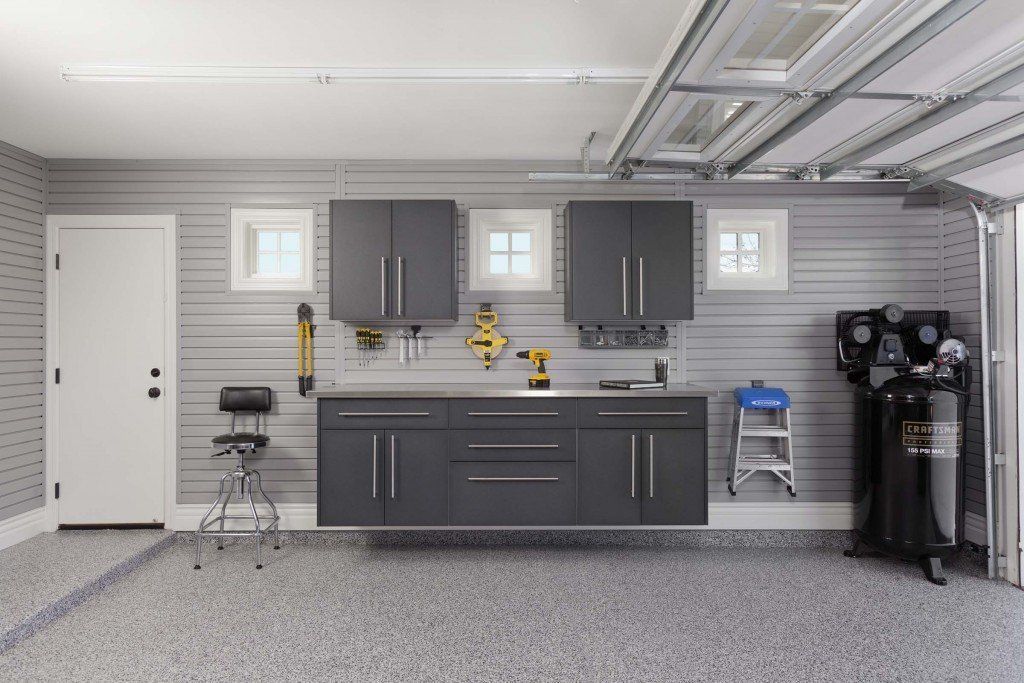 Although there are many types of Garage Flooring options, this article will focus on the overall best options based on affordability, durability, and quality. For most people who consider coating their garage flooring in Bellevue, the thought of DIY is not uncommon. Surely, there may be pro's and con's to both so let's dive into more detail.
Garage Floor Options Comparison in Bellevue
Let's briefly go over some of the common garage floor options.
Concrete Stains
This method involves simply staining the concrete floor and does not provide any protection to your flooring whatsoever. You can choose different types of stains to change the feel of your garage flooring but if you're going to go through a garage floor coating project, there are definitely better ways to make it more attractive.
Paint
Painting your garage floor is probably one of the most inexpensive ways to temporarily spice up the environment, but have an adhoc feel to it – especially without prepping your garage flooring and touching up all the cracks and imperfections. Paint easily fades and peels, has no protection, and you'll need to repaint your garage floor frequently to maintain your initial goal – making your garage look nicer.
Acrylic / Latex Sealer
Using these sealers are tougher than paint but are still vulnerable to stains. Generally speaking, Acrylic & Latex sealers may look fine starting out, but the durability makes this option a bit less preferable. Due to the fact of being susceptible to staining, you may see yourself needing to recoat more frequently.
Epoxy Coating
Using Epoxy Garage Flooring has the best of all of these options for very good reasons. It's relatively inexpensive, durable and spill proof – no chipping, surface abrasions from falling items, and no chemical stains from oil, brake fluids, anti-freeze, and gasoline. Any spills are easily wiped. It requires less maintenance as it lasts for over a decade, and thus, it's much cheaper and more time and energy efficient in the long term.
---
DIY vs Professional Epoxy Garage Flooring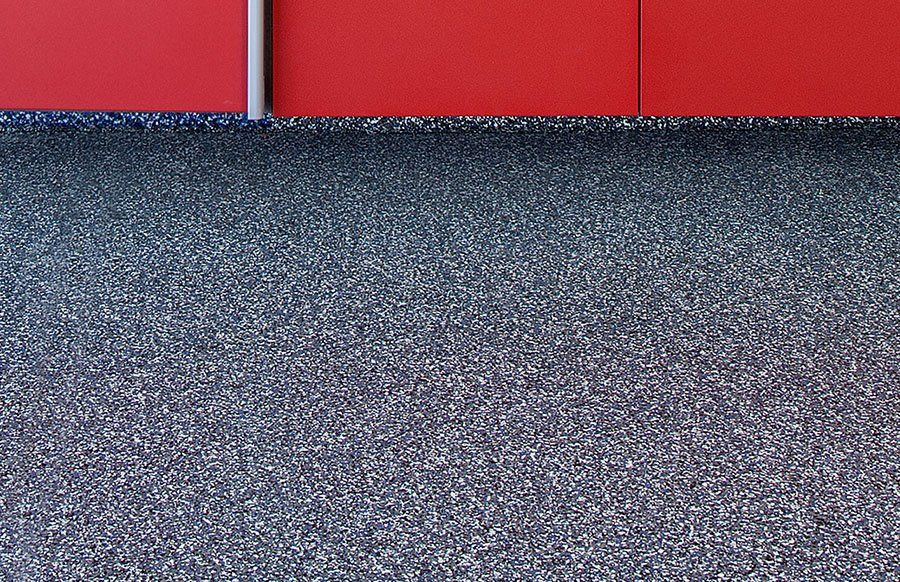 Should you coat your garage floor 'DIY style' or have a professional do it? At first glance, it may not seem that complex to paint your own garage floor… after all, painting a wall isn't that hard, right?
It could seem that all it takes to coat your own garage flooring would require cleaning the area, clearing the area, and begin the coating procedure… but since you're doing your research before taking on such a huge project, you probably realized that it may require a bit more than that – and you would be right.
Here are some professional considerations:
Safety
This is a big one. Coating your garage floor involves a bit more than just "cleaning" your garage floor. It involves prepping the concrete floor by grinding it, which produces hazardous concrete dust – requiring industrial dust collection systems and skirting. In addition, Muriatic (hydrochloric) Acid is used to prep the concrete floor, which requires acid resistant gloves, eye protection, and respirator for acid vapors. Of course, this is only necessary if you're looking for professional quality work, but if you're going to go through with a garage remodel, it's better to do it right from the beginning.
Liability and Compliance
This one is usually overlooked. Since you're using chemicals as dangerous as Acid, proper waste management is a legal requirement in most places – and for a good cause. You don't want to be dumping chemicals that include lots of heavy metals straight into the local sewage for obvious reasons. So be sure to familiarize yourself with your local laws and strategies for waste management for your project.
Time & Energy Investment
Let's take a look at your goals for wanting to coat your garage floor in the first place… Are you a hobbyist, car enthusiast, handy-man, retiree, or wanting to complete your renovated
garage organization system
in Bellevue? Whichever description fits you best, if you're going to do a project which requires a lot of time, energy, and money, it's likely that you don't want to redo that all over again – and frequently.
Working with a professional provides the "peace-of-mind" guarantee and you can sit back, relax, and know you have a new epoxy garage flooring that will last over a decade. It'll turn your garage into a place for more than just parking your car and you'll gain a deeper sense of satisfaction that one of the most neglected areas of a house is now turned into a quality area for other activities.