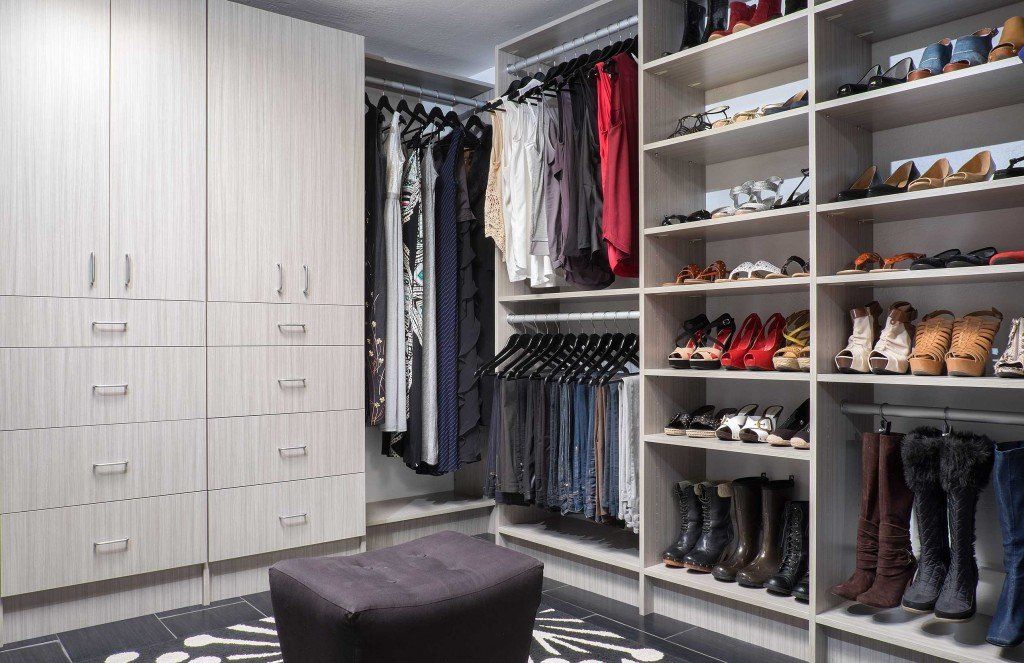 For many of us, our closets are strictly utilitarian: The clothing gets hung up, taken down, worn, washed, and hung up again. If a closet is functioning well, nothing gets lost or damaged, and things are not slipping off of the hangers onto the floor. In a perfect world, there's plenty of room for all of the clothing and shoes (and sometimes even the accessories!) that an individual or couple wants to store in the closet. If you think about it, though, your closet can be so much more than simply efficient and useful. There are little touches that you can add that can make your closet downright luxurious! Want to find out more? Here are some items to consider adding to your dream closet.
Splashes of color
Many closets are white or neutral in color, which makes sense from a utilitarian point of view. If the wall color isn't competing with the color of the clothing, it can make everything seem calmer, plus you'll be better able to gauge which items match well with others. You can add splashes of color, however, which won't affect the usefulness of your closet, but which can make it seem just a little bit more special. You could paint one accent wall, or paint the ceiling a different color. You could also get creative with the color on the floor.
Flooring
Speaking of the floor, there are quite a few options that you could consider here. If your bedroom is hardwood, tile or carpet, then chances are that you have the same flooring in the closet. If you like it, then great! Otherwise, what about replacing the flooring just in that closet? The cost will be fairly low, because the closet is a small space. Consider mosaic tile or perhaps a plushly padded carpet that feels wonderful beneath your toes.
Seating
It's always easier to get dressed if you have somewhere to sit down. Having a special seat in your closet will make you feel like royalty. This could range from a small bench to an overstuffed loveseat, depending on the size of your closet. Consider checking antique shops, furniture stores, thrift stores and even estate sales to find that something special that you're looking for.
Lighting
What could be more luxurious than a gorgeous chandelier in your closet? If that's not your style, think about what type of overhead lighting could make you feel like a movie star in your own home. Your closet should be bright enough to allow you to easily find what you need, even if it's stored toward the back of the storage space. If all you currently have is a dim overhead light fixture, consider buying canister lights or perhaps tall halogen lamps to light up the area. Of course, you might be able to improve matters just be taking down the fixture, giving it a good dusting, and replacing the bulbs with those of a higher wattage.
If there's one area of your home that would be easy to transform into the dressing room of your dreams, it's your
walk-in closet
. Its small space will keep things relatively inexpensive, and since you use your closet every day, it makes sense to invest a bit of time and energy into making it something special.