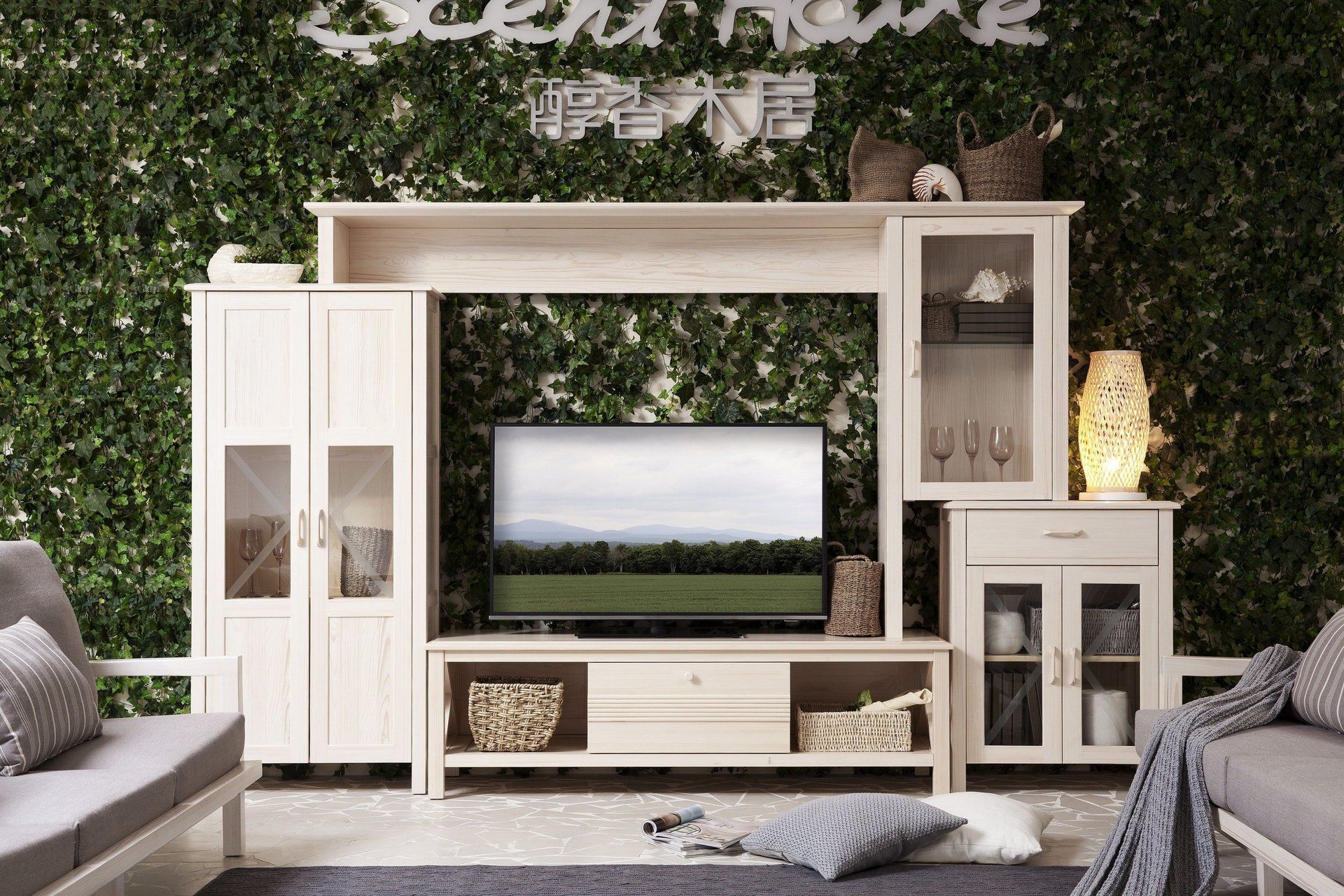 With 115.6 million television sets in the United States, chances are great that you have at least one in your house. In addition to your TV, you may also have a DVD player, BluRay, a stereo system, an XBox, a Wii, and a host of wires and gadgets that go along with these appliances. If your electronics are taking over your current entertainment console, it might be time to upgrade. Here are some considerations to keep in mind before purchasing or building a new entertainment center.
Think about your future needs
If the current trends continue, televisions will be getting larger and thinner as we head into the future. Avoid buying an entertainment center that just barely fits your current TV, as you may find that upgrading your television will necessitate upgrading your entertainment center as well. Also, keep in mind that, particularly if you have kids who will soon be pre-teens or teens, you are likely to accumulate more gaming consoles and other gadgets. Don't buy something that barely fits all of the controllers, battery packs and headsets that you have now. There is an exception to this rule, though: If you have teenagers now and expect to have an empty nest within the next several years, then your kids may take their games with them when they go. If you are not a gamer yourself, then you might end up needing less space, not more. In this case, buying something that just meets your needs now might be wise.
Consider the physical characteristics of your living room or family room
Is your living room smaller or larger than average? Are there windows or doors on every wall? What about the corners? Are they 90-degree angles? Where you choose to put your television is an important consideration when picking out or building an entertainment center. Sunlight streaming in the windows can be nice, but not when it's creating a glare when you're trying to watch a movie. A corner system can save space, but if your living room is very large or if your corners aren't perpendicular, they might not work. On the other hand, a smaller living room might be cramped by a large entertainment center. Be sure to keep these things in mind.
Alternatives can also work
Consider all options if you are redecorating your living room. For example, you could mount a flat-screen TV on the wall, and use an attractive cabinet underneath to hold all of your accessories. In a more formal living room, you might choose to hide your television behind the closed doors of an armoire or hutch when it isn't being used. You could also put your TV on top of a dresser or set of drawers. If you use this option, be sure to anchor both the television and the dresser to the wall if you have children who might climb on the open drawers and pull the entire unit down.
When it comes to creating a new space for your living room electronics, keep your mind open to all options. We can even help! In addition to
custom closets
, we can design and build storage solutions for all areas of your home. You can always give us a call to schedule a free consultation appointment if you want a high-quality, professionally built entertainment center for your home.